Family villa holidays are times to relax, laugh, have fun and reconnect. And a Utopia family villa is the perfect location to make memories that will last a lifetime. Our villas come with multiple bedrooms, pools, and manicured gardens. The whole family has plenty of space to spread out and come together. And what is more? They are all located in stunning destinations. Do you want a beachfront villa, or does your family prefer a countryside retreat? We have a range of properties to suit everyone's needs.
Why is Sitges an excellent location for family villa holidays?
Sitges is a fantastic choice for your family holiday. Just ask the Guardian Travel section! It is one of Europe's most popular destinations for family villa holidays. The sun shines throughout the year, and the sparkling Mediterranean coast makes it the perfect playground for a family holiday. There is a lot of culture to immerse yourself in, too, such as festivals, food, and cities like Barcelona, which is only 30 minutes away. We also have some of the friendliest people who will make you feel at home while on holiday. Here are just a few of the activities you can enjoy while you are in Sitges:
Seventeen beautiful sandy beaches that are safe and protected.

Over 300 restaurants.

Shopping in the boutiques all through the town

Water sports galore, like hiring a boat, sailing, kayaking, surfing, paddle boarding, and more

Horse Riding

Golf

Inflatables in the ocean in the summer

Hot air balloons, bike tours, and tours of the vineyards

and loads more
Please read our article on Family-friendly Sitges for a more in-depth look at all of the activities available in Sitges.
We should also point out that Sitges is a safe town. Teenagers happily walk on the town's pedestrian streets without their parents having to hover. 
Why choose a Utopia Villa for your next family holiday?
As parents ourselves, we know what makes a perfect family-friendly villa for your holiday. Here are just a few things that you will love.
Amenities
All of our villas have the following amenities as standard:
Swimming pools

BBQ

TV (usually many TVs)

Music systems

Many bedrooms

Indoor and outdoor spaces
Some of our villas have other great features, such as gyms, trampolines, pool tables, and saunas. If you would like us to provide toys for the younger kids, we would be happy too.
Privacy
The first bonus of choosing a luxury villa as your holiday destination is that you get to decide who is around you. The beautiful swimming pools and the spacious gardens are yours to enjoy without interruption or disturbance. You can choose between a BBQ, a formal meal, or a dinner on the terrace. And you get to select meal times that suit you, not when the hotel specifies you should eat.
There are no noisy guests in the hotel rooms next door waking you up late at night or early in the morning. Also, no rowdy strangers around the pool, disturbing your tranquillity and relaxation. If you and your kids are noisy, you don't have to worry about disturbing other guests.
Space
The space in a villa means you are all together but not packed in like sardines. The large rooms, multiple living spaces, and choice of entertainment areas allow you to spread out to ensure quality time. If all the kids want to play in the front of the house, you'll find a quiet balcony for the adults to enjoy.
Our large villas also make the perfect venue to get extended family or groups of friends together. With all your favorite people together, you are guaranteed a vacation you'll never forget.
Your choice of property
We have various properties available depending on what your family likes to do and what they need. Do they like being close to or on the beachfront with a view over the paseo? We are the only company in Sitges with beachfront villas in our collection. Does your family like to hike and spend quiet time in the mountains? Well then, wake up in the morning, grab a book or have your coffee staring at the view of the Parc del Garraf. We have many family houses in the hills above Sitges that would be perfect for you.
Guest Services
We ensure you can fully relax because parents deserve a holiday too! Our guest services can arrange babysitting, high chairs, and other services! 
They can also arrange family-friendly tours for you, which your baby, toddler, or teenager will enjoy. 
Some popular activities include hot air balloon flights, helicopter rides, and bike tours in Barcelona. And don't struggle from the airport on the bus. Let us organize an airport transfer for the whole family. Our aim for you is minimum effort and maximum relaxation.
Read through some of our reviews here from other families that have loved our villa holidays. We have the same families coming back year after year because it is such a memorable experience.
Please browse through our private villa collection.
Here are a few of our villas that are favorites with families year after year. Find the villa that suits your family and contact us to arrange a holiday you will never forget.
Or click here for our full range of villas.
Our most popular Family Villas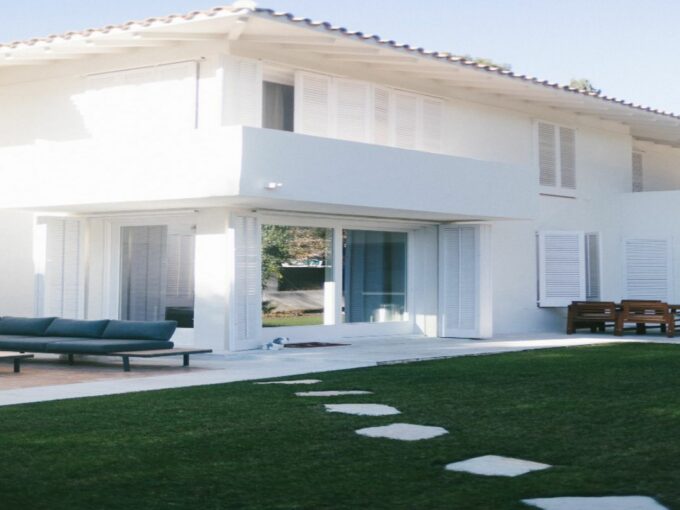 Villa Serena Villa Serena is a modern villa designed and…
Monthly rental
Price on request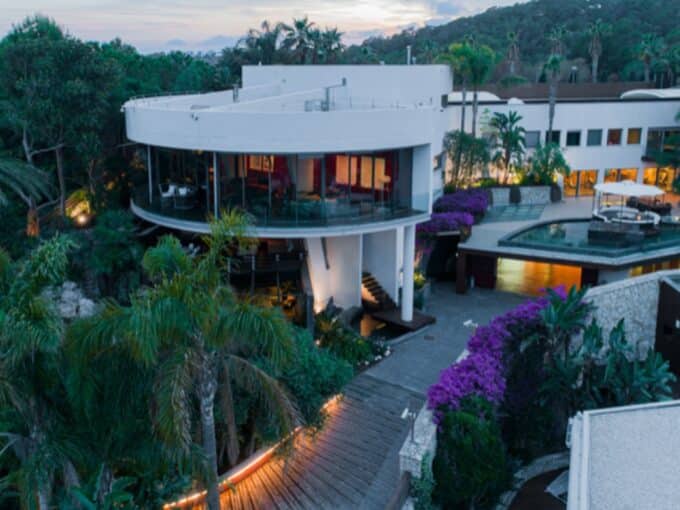 "In Xanadu did Kubla Khan, A stately pleasure-dome decree: S.…
Monthly rental
Price on request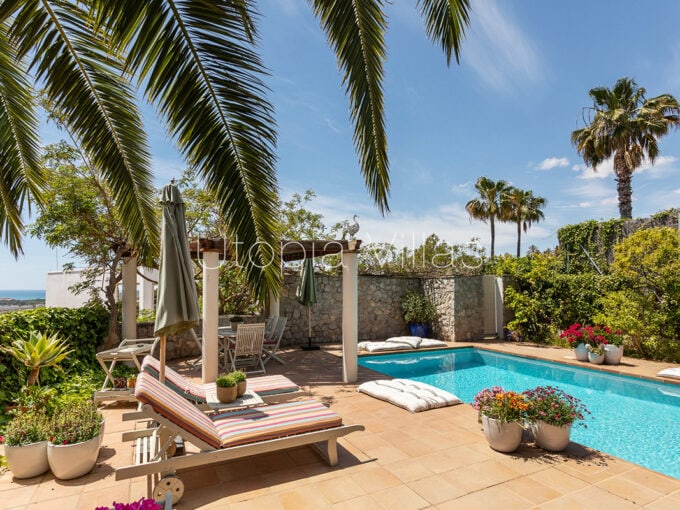 Villa la Toscana is a magnificently elegant Mediterranean villa situated…
Monthly rental
Price on request