Carnival in Sitges has a bit of everything for everyone.  If you are into it, you can find some all-round debauchery and hedonistic days of partying.  But many forget that it is a festival closely connect to religious festivities and is strongly tied to the country's colonial roots.
Festivities start on Thursday 20th February 2020 and last for a week.  There are parades on Sunday and Shrove Tuesday.  The children's parade takes place in the afternoon/evening and the adult's parade is more of a nocturnal affair.  Sunday 23rd February is the biggest day with the great parade of over 50 floats through town.  People put a huge amount of effort into their costumes, dances and the floats.  It really is something to be experienced at least once.
Check out more of the Carnival details here!
So when you visit Sitges for the Carnival, where do you stay?  We of course recommend that you get all of your friends and family together and hire one of our large luxury villas.  Did you know that many of the houses on the seafront in Sitges would have belonged to people who travelled back from making their money in the Caribbean?  They brought some of the carnival traditions with them!  Here are a few other reasons why you should hire a villa over the Sitges Carnival.
Benefits of renting a villa in Sitges for Carnival
Carnival attracts about 300,000 visitors and so renting a villa in the town means you don't need to think about parking a car.
Prices are very reasonable when you calculate the per person per night during this season
You can walk to all the action during the Carnival festivities
Our guest relations will help you organise a chef or a BBQ and avoid the packed bars & restaurants.
Top 5 villas for Sitges Carnival celebrations
There are some amazing deals to be had during these dates in February.  We are talking about luxury seafront villas and villas within walking distance to all the action.  Here are our favourite five:
This wonderful seafront villa has spacious interiors and 2 enormous flat lawns. With 6 bedrooms which can cater for up to 14+ people, this stunning colonial villa offers both luxury and location. Located on the Paseo Maritimo this privileged location on the promenade of Sitges is just walking distance to everything that carnival in Sitges offers.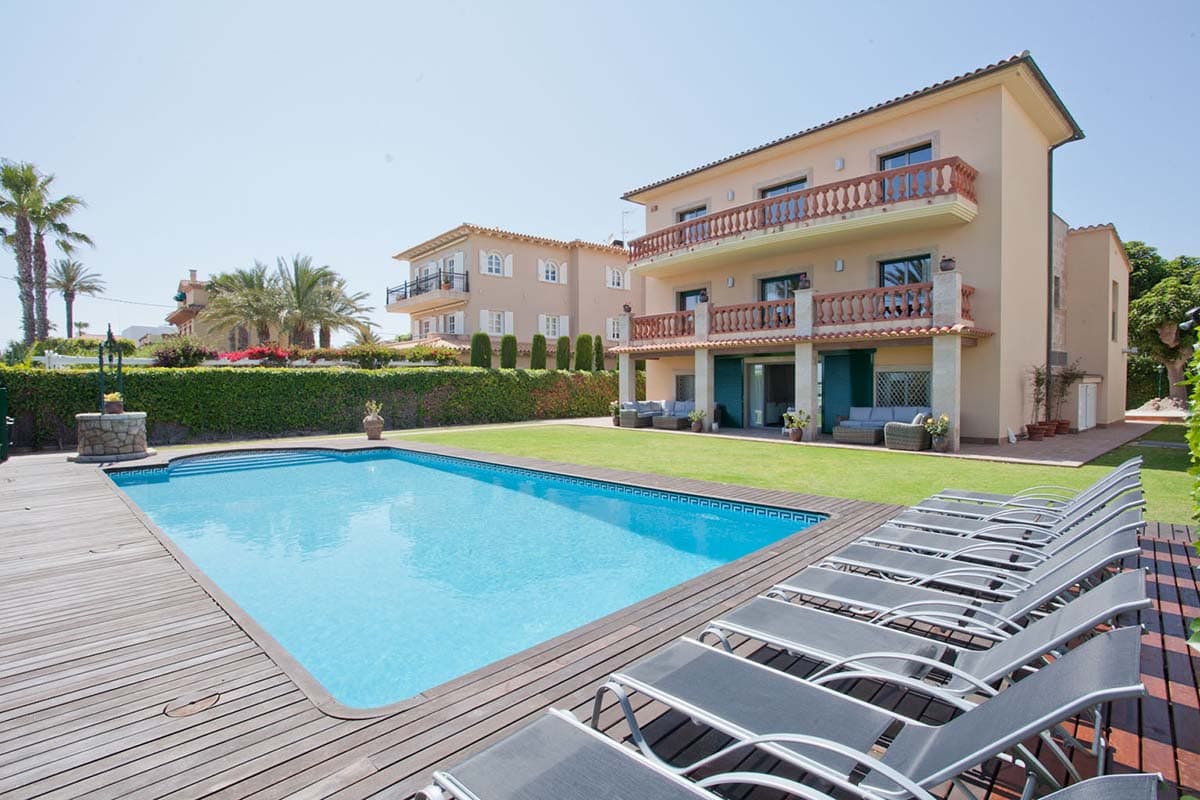 Villa Lola, Paseo Maritimo, Sitges
This iconic mansion of colonial-style is also located on the privileged beachfront promenade in Sitges (Barcelona). With 7 bedrooms in total, this villa is a perfect place to stay for carnival and entertain your friends or family.
There are 7 bedrooms in total including a double ensuite in a standalone guest house with double bedroom. The villa allows easy access to all the events taking place during carnival and has onsite parking for 3 cars.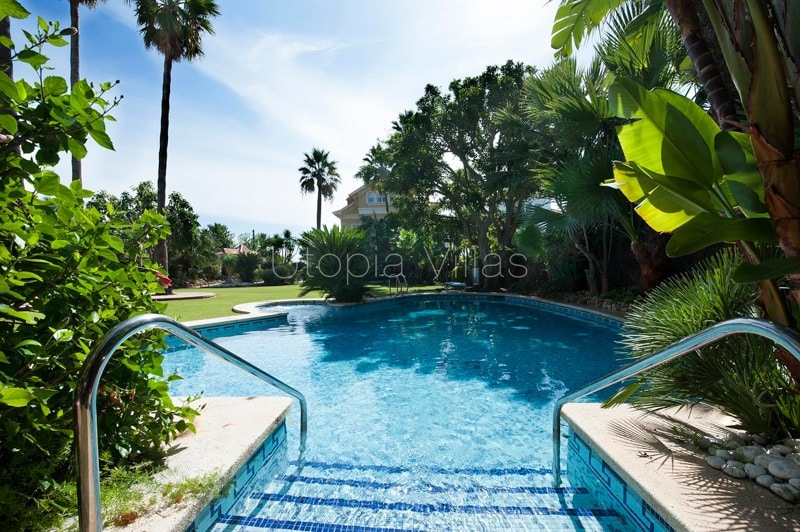 Villa Isla Cozumel, Paseo Maritimo, Sitges
This spectacular villa with 7 bedrooms and an additional sofa bed caters for up to 16 guests just a short walk from the beaches and Sitges centre. Villa La Hacienda is a large spacious villa, one block from the seafront in Sitges.
Plenty of room both indoors and in the exterior and lots of onsite entertainment: trampoline, pool table, ping pong table etc
Villa La Hacienda, Terramar, Sitges
With prime seafront location in Sitges, Villa Madonna is a stunning refurbished colonial Villa with heated private swimming pool and garden just a short walk to Sitges centre.  The villa offers fabulous spacious accommodation for up to 14 people in 7 bedrooms.
Spectacular views and expansive interiors and exteriors make this a wonderful place to stay for a group of friends – especially over the carnival period due to its proximity to all the action.
Villa Francina is a wonderful 5 bedroom villa with large flat garden and private pool. Located just 300 metres from Terramar and beside a children's park this might be the best child-friendly villa in our portfolio.
It has a spacious flat garden with a wonderful BBQ area and is a perfect place to while away a lazy afternoon.
Villa Francina, Terramar
So if you are keen to visit Sitges and enjoy the amazing week that is Carnival, call us and book in your luxury villa for the week to make it a week that you never forget.