"Luxury is attention to detail, originality, exclusivity, and above all quality."Angelo Bonati – CEO of Officine Panerai
When you choose a luxury villa as your holiday accommodation, these four points should be the keystone of your choice.  We'll step you through some of the most important things to ensure your holiday lives up to that ideal.
Before we get into the details, what is a luxury villa? Luxury should feel effortless. From the small touches like a welcome fruit basket to high-quality linen and fully appointed kitchens, luxury should be the feeling you have throughout your entire stay. Modern architecturally designed marvels and traditional mansions are two sides of the luxury coin.  Whichever you prefer comes down to your personality.
So then, what should you look for to ensure that your luxury villa lives up to your expectations?
Choose a quality villa
A quality villa starts with the design. A striking layout with a garden that compliments the house is a minimum. Alfresco dining areas that are integrated into the living spaces, a natural flow, and discrete areas for some privacy all add to the feelings of luxury. Swimming pools should be ready for your use. The best luxury villas have an individual character and personality and are a spectacle to behold. The interior design and furnishings need to meet the same standards as the design of the villa and should complement and amplify the personality of the villa. Uniqueness is non-negotiable. You're in a place like nowhere else, and you should feel that.
It almost goes without saying but the villa should be beautifully maintained. Shabby chic has its place, but it isn't luxury.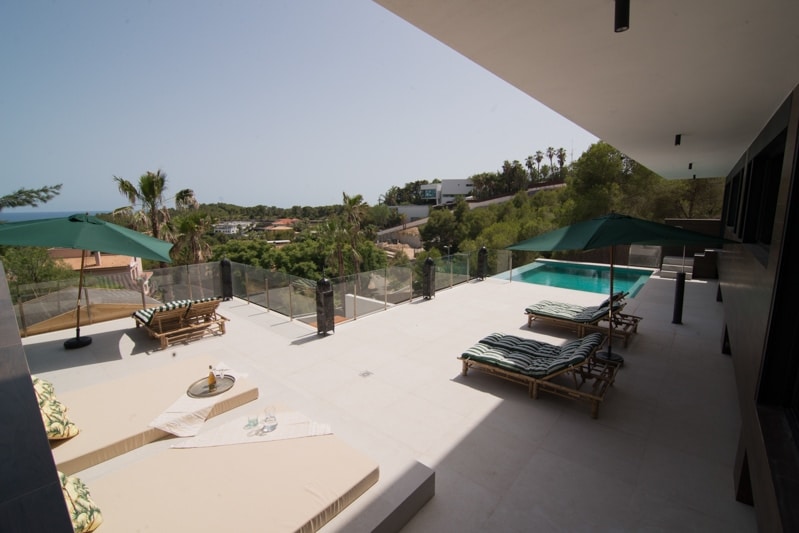 Location, location, location
Do you want the tranquil peace of the mountains, a short stroll to a perfect beach, or glorious vineyards as the backdrop to your stay? The ideal place is as individual as a fingerprint.  If you can narrow down the big picture, then finding your dream villa is much simpler. Being able to access the amenities that are important to you, be it golf courses, spas, premium restaurants, spectacular nature, culture, and more should also play a part in your decision. Luxury is bolstered by the surroundings.
Timing
The buzz of high season, a special occasion, a landmark holiday, or a local festival all make for excellent reasons to gather together with family and friends to indulge in a bit of luxury. You'll know your milestone dates but do speak to your local agent. There may be a fabulous local festival or traditional event that you can link to and make your stay even more memorable. Regardless of how you select your timing, the earlier you book your accommodation the more likely you are to be able to pick the perfect villa at the ideal time.
Get the details taken care of by someone else
Your villa provider must offer a quality concierge service. You don't want to waste your time looking after details, and that is where an exceptional guest services team comes into its own. Use the service for your airport transfers, a free grocery service, the inside track on the best restaurants, experiences, activities, tours, and more. Let the team take care of curating your dream holiday so you can get on with enjoying your magic time. Don't hesitate to talk through all your requirements, the team should be happy to offer ideas for even the most exacting requirements.
Enjoy the space you are in
Luxury is enjoying the things you love right in your own villa. What will make it your dream villa holiday? Would having a yoga session in your garden work for you, or a personal trainer visiting for a workout? How about an in-villa chef to produce the perfect meal to enjoy al fresco on your terrace or a fun BBQ in the garden? Alternatively, maybe just a wonderful, relaxing massage to get rid of the last, stubborn bits of tension you brought with you. All of these are available to you and more; making the most of your luxury villa is easy.
The old saying "you'll know it when you see it." is true when it comes to luxury. Follow these five pointers and you'll be able to describe your holiday as perfect luxury. Using a company like Utopia Villas that holds the principles of attention to detail, originality, exclusivity, and quality at the core of their business will ensure that you can have the confidence that Angelo Bonati would describe your experience as meeting his definition of luxury.