Are you looking for a beach holiday, but you want to combine it with culture, shopping, and delicious food? Then Sitges Holidays are for you. This fabulously cosmopolitan little town really has it all. And it is only half an hour south of Barcelona, so you can enjoy a bustling city too!
Sitges is beautiful! Think golden sandy beaches and a gorgeous Spanish town surrounded by the rolling green hills of the Garraf national park. The sparkling Mediterranean is the backdrop to everything. In other words, Sitges Holidays are ideal if you want to spend time surrounded by beauty.
Sitges has a beach for everyone. In fact, there are 19 beaches that are all slightly different. From family beaches to nudist beaches, you will find the perfect one for your holiday. You can go to a different beach every day, just for the variety! And if you get hungry or thirsty you don't have to go far. Most beaches have beach bars or chiringuitos to grab a mojito, water, or some tapas. To make your choice of beach, see our full Sitges beach guide here.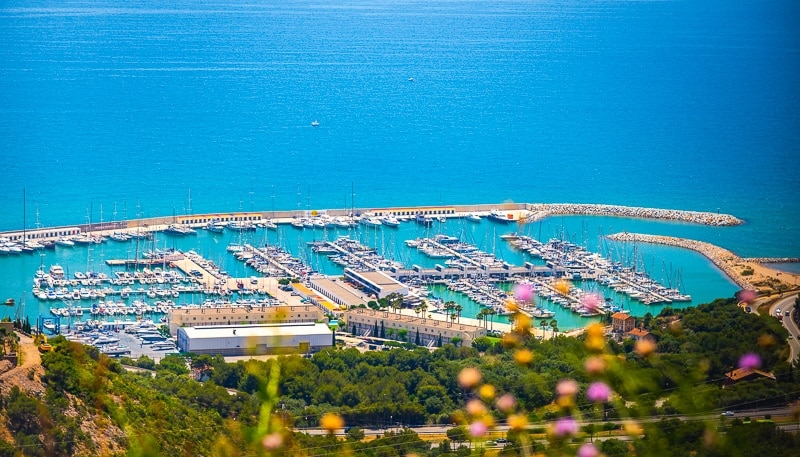 Is Sitges Good for Culture Vultures?
Are you looking for Spanish culture? Sitges holidays will tick that box. Walk through the cobbled streets and admire the grand old buildings and the original fishing village. Then pop into one of the many museums along the way to view art from Catalonia as well as the rest of the world. Sitges is full of beautiful homes that were built on the return of many locals from the Americas. After making their fortunes, they built these stunning homes as well as became patrons of the arts. Famous artists like Santiago Rusinol lived here. Pablo Picasso and Salvador Dali also spent time in Sitges over their life. Try our Art and Culture walking tour through Sitges.
What Activities Can You Do on Holidays to Sitges?
Fancy more of an active holiday in Sitges? No problem! The beautiful Med is your playground! Yachting, surfing, paddleboarding, kayaking, and parasailing are just a few of the activities we can organize for you here. Terramar golf course is one of the nicest golf courses in Catalonia and is located in Sitges. There are other golf courses further afield. The Garraf national park that surrounds Sitges provides plenty of opportunities for hiking, cycling, and birdwatching. Sitges holidays are never boring!
Is Sitges a Party Town?
If nightlife and parties are your scenes then Sitges has that too. In the town centre there is one street that is party central, Carrer de Primer Maig. Known locally by many as Sin St there are plenty of bars with dance floors and loud music open until the wee hours. Just off this main drag are some little streets that are home to the town's famous Gay bars and clubs. Gay or straight there is something for all those who like to party. But it is all located in a small bit of town. So if you prefer a more laid-back night out you can easily avoid the fleshpots! Read our full guide to Sitges bars and nightlife.
There are also celebrations and festivals throughout the year. The world-famous, Sitges Carnival is like a mini Rio! Pride is as fabulous as you would expect from a town with a happening gay scene. Traditional festivals include San Juan and Fiesta Major. Think fireworks! Or if you prefer a music festival there is Vida festival and the Terramar Gardens Festival.
What Is the Food Like in Sitges?
If you ate at a different restaurant every day for a year then you still wouldn't get to visit all the restaurants in Sitges! Yes, there are more than 365 restaurants in this little town. From traditional Spanish and Catalan to Italian or Asian, you will find delicious choices. And from informal tapas bars to fine dining there is something for every budget. Sitges holidays are guaranteed to satisfy all the foodies out there!
When Should You Visit Sitges?
The most popular times of the year to visit Sitges are July and August when everyone has their summer holidays. This is not necessarily the best time to visit. If you are able to take time off work in September then this is a blissful time to have a Sitges holiday. Sea temperatures are still warm, but air temperatures have dropped below blisteringly hot. Most tourists have left and so you get to enjoy the town with relative peace.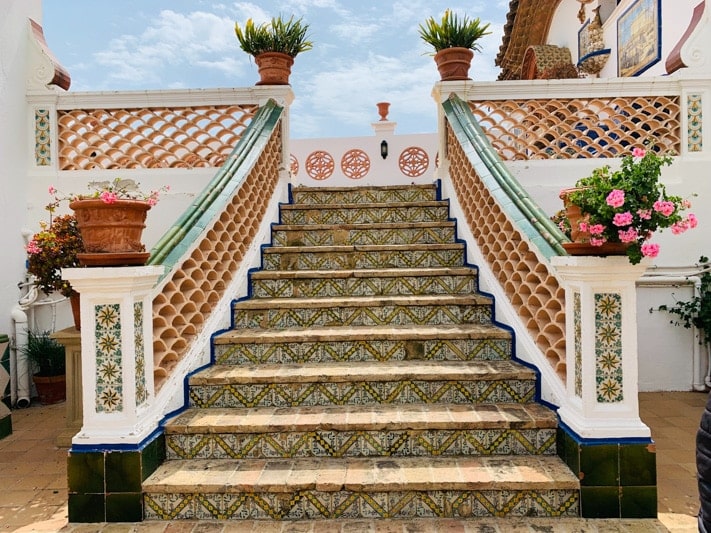 Is Sitges Expensive?
Well, it depends on what you are comparing Sitges prices to. Compared to the UK or Australia, holidays in Sitges are cheap! You can get a quality menu de dia for 15 EUR. Great value for a 3-course meal and wine! Tapas are very reasonable. Drink prices are cheap for wine and cava and comparative for cocktails. A Gin and Tonic may be 10 euros but remember the measures are extremely generous! Accommodation is as expensive as you wish it to be. We recommend taking a villa with another family. Not only can it end up cheaper than several hotel rooms but you will have a much nicer time.
Where Should You Stay in Sitges?
In a Utopia Villa of course! We have a wide range of villas from seafront mansions to smaller villas in the hills. You can see our full range of villas here where you can find the perfect place for your Sitges holidays. Trust me, Sitges really is the perfect getaway.