If you are looking for a beach holiday this year mixed with art, shopping, and delicious food, then Sitges Holidays are for you. This fabulously cosmopolitan little town really has it all and it is only half an hour south of Barcelona. So you can enjoy the relative sedateness of Sitges as well as bustling Barcelona too!
Is Sitges worth visiting?
Sitges is beautiful! Think white sandy beaches on the coast and a gorgeous Spanish town surrounded by rolling green hills of the Garraf national park. The sparkling Mediterranean is the backdrop to lunches, dinners, or from behind your book on the beach. In other words, Sitges Holidays are ideal if you want to spend time surrounded by beauty.
Sitges has a beach for everyone.  In fact, there are 19 beaches that are all slightly different.  From sandy family beaches to pebbly to nudist beaches, you will find the perfect one, two, or five!  You can go to a different beach every day just for the variety!  And if you get hungry or thirsty you don't have to go far.  Most beaches have beach bars or chiringuitos to grab a mojito, water, or some tapas.  To make your choice of beach, see our full Sitges beach guide here.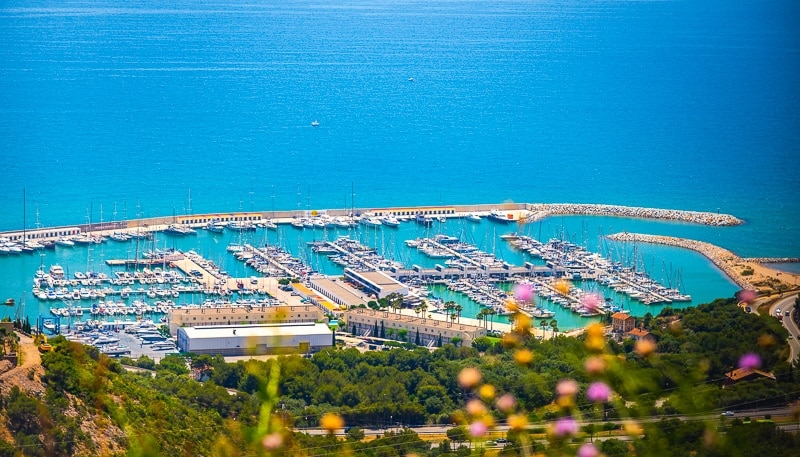 What activities can you do on holidays to Sitges?
Are you looking for Spanish culture? Then holidays to Sitges will meet that requirement. Walk through the cobbled streets and admire old buildings and the original fishing village. Then pop into one of the many museums along the way to view art from Catalonia as well as the rest of the world. Sitges is full of beautiful homes that were built on the return of many locals from the Americas. After making their fortunes, they built these stunning homes as well as became patrons of the arts. Famous artists like Santiago Rusinol lived here. Pablo Picasso and Salvador Dali also spent time in Sitges over their life. Try our Art and Culture walking tour through Sitges.
Fancy more of an active holiday in Sitges? No problem! The beautiful Med is your playground! Yachting, surfing, paddleboarding, kayaking, and parasailing are just a few of the activities we can organize for you here. Terramar golf course is one of the nicest golf courses in Catalonia and is located in Sitges. There are other golf courses further afield. The Garraf national park that surrounds Sitges provides plenty of opportunities for hiking, cycling, and birdwatching. Basically, Sitges holidays are never boring!
If nightlife and parties are your scene then Sitges has that too. Sitges has festivals all through the year in normal times. In 2021, some festivals have been canceled. Others such as the Vida festival and the Terramar Gardens Festival are still going ahead.
What is the food like in Sitges?
There is a saying that if you ate at a different restaurant every day then you still wouldn't get to visit all the restaurants in Sitges! Yes, there are more than 365 restaurants in this little town. From traditional Spanish to Italian to Asian, you will find delicious choices.
When should you visit Sitges?
The most popular times of the year to visit Sitges are July and August when everyone has their summer holidays. This is not necessarily the best time to visit. If you are able to take time off work in September then this is a blissful time to have a Sitges holiday. Sea temperatures are still warm however air temperatures have dropped below hot. Most tourists have left and so you get to enjoy the town with relative peace.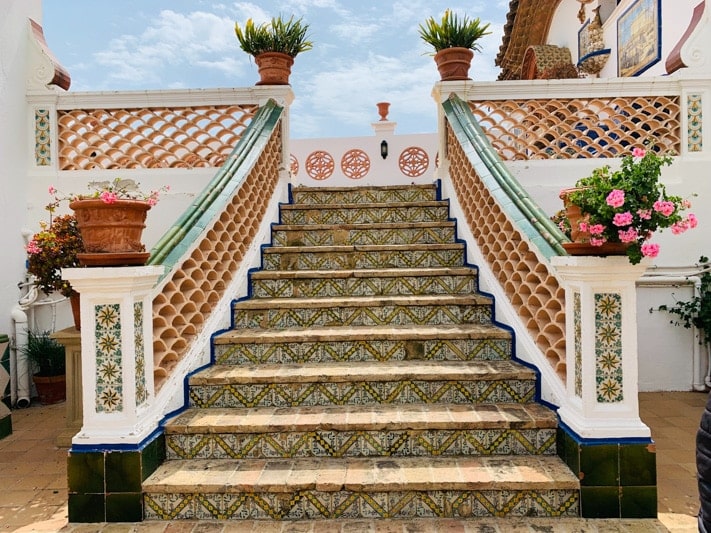 Is Sitges expensive?
Well, it depends on what you are comparing Sitges prices to. Compared to the UK or Australia, holidays in Sitges are cheap! You can get a quality menu de dia for 15 EUR – 3-course meal and wine. Accommodation is as expensive as you wish it to be. We recommend taking a villa with another family. Not only can it end up cheaper than several hotel rooms but you will have a much nicer time.
Where should you stay in Sitges?
In a Utopia Villa of course! We have a wide range of villas from seafront mansions to smaller villas in the hills. You can see our full range of villas here where you can find the perfect place for your holiday in Sitges.