Of course, it goes without saying that at Utopia Villas we love staying at villas for holidays with our friends and family reunions. And while you might think… 'well, of course, you ARE going to say that,' there is a significant amount of method to our madness.
What to look for in a villa?
Naturally, when you choose a villa, you should always pick a spectacular villa. Nothing quite says holidays than staying in a place that is novel and different.
We love villas that are architecturally unique and located in unusual locations. If waking up to the sight of lush vineyards or going to sleep with the sound of the sea through an open window is your idea of heaven on earth, why not make it part of your next holiday.
Why it is better to rent a villa
That said however there are several other reasons for booking a villa which far outweighs the aesthetics of the villa itself. Reasons which lean much more towards the experience it provides as a backdrop to a memorable holiday.
In this blog, we are going to tell you what others already know about renting a villa and why they come back to Utopia Villas year after year.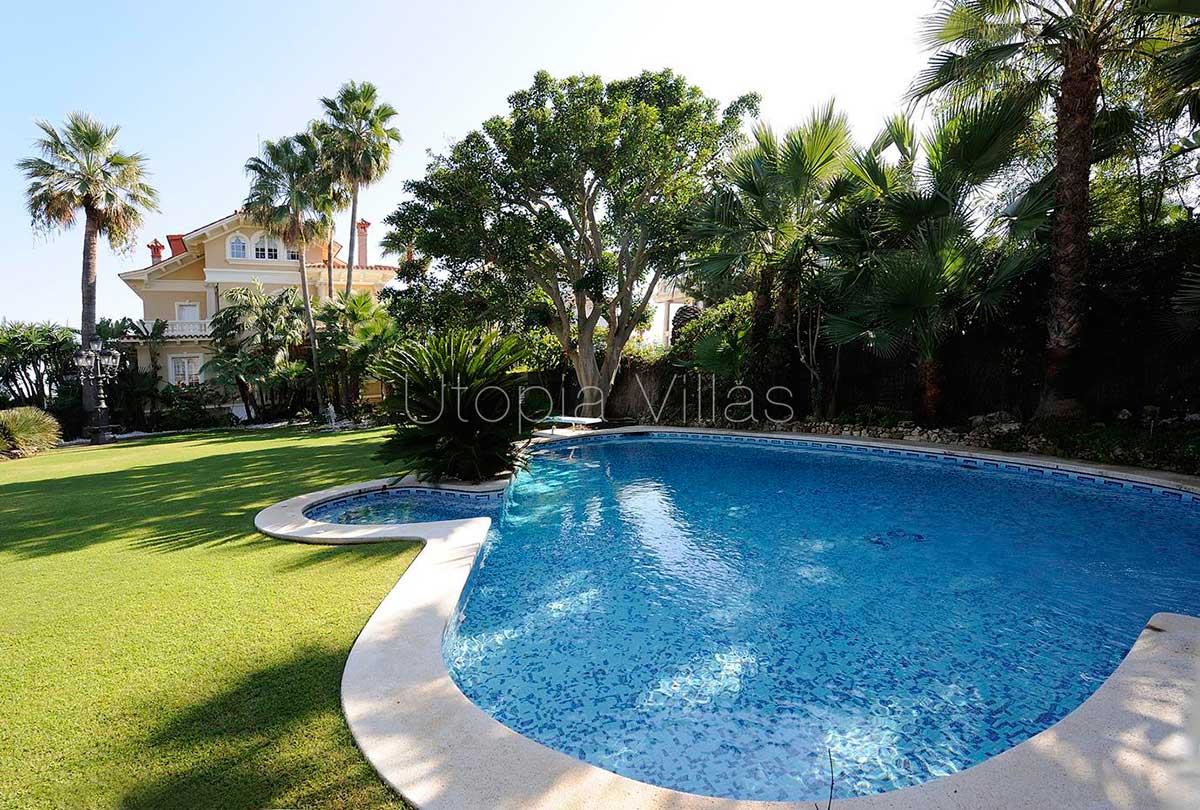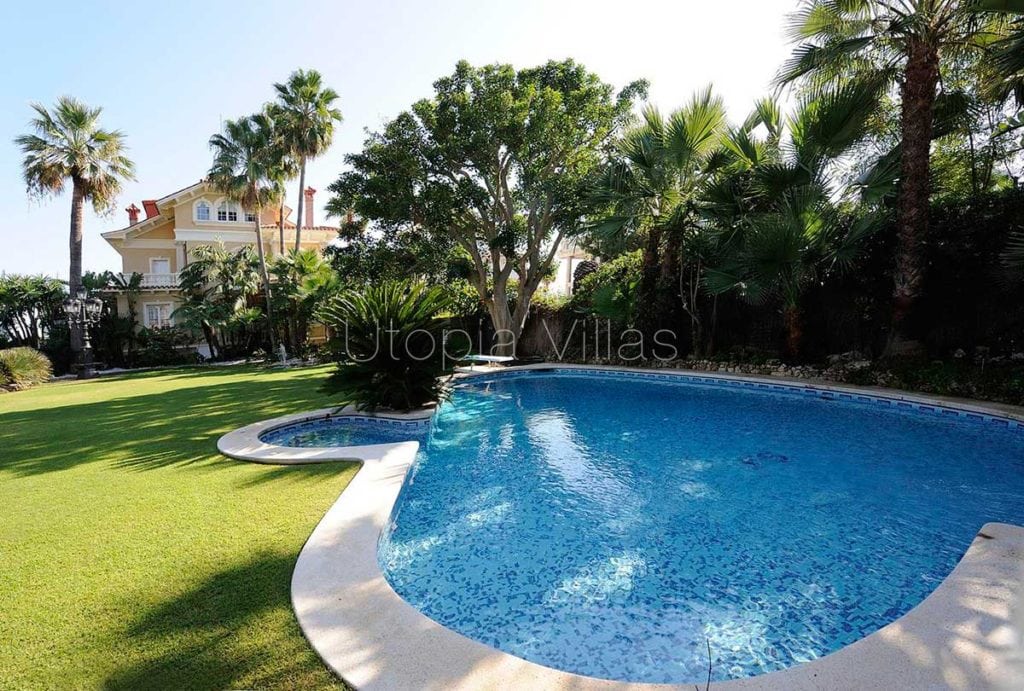 Renting a villa offers so much more versus a stay in a hotel and here are our top 10 reasons why a rental villa will always top a hotel!
Here goes!
1.  Show me the money!!
At an initial glance, the option of a villa may look pricey. But you need to work out the price per person per night to understand why the price is a significant incentive for renting a villa.
Some of our spectacular seafront villas cost as little as 55 euros per person per night depending on the time of year. Think about it… A luxury villa on the seafront with a private swimming pool and gardens for 55 euros per person per night.
Of course, the best advice to get the price to work right is to fill the bedrooms and make the best use of the spaces. So call up your friends & family and get them on board with your next holiday ideas and stay at a fantastic seafront villa in Sitges.
Think of all the money you will also save on obligatory eating out!!
 2.  Add a little Extra Service…
Our concierge team knows that organising a holiday for so many individual tastes and demands can be tough. Different arrival times, couples with no kids, couples with kids, night out for the girls, spa day by the pool. You can give your holiday the flavour you want and hand over the logistics to our team who can book everything from your transfers to your pedicures.
Check out all the options here and add a little something extra…
We work with people who enjoy what they do – people with lots of personality who demonstrate a positive approach to delivering quality products and services.
What they are saying about us:
'We had a wonderful holiday in Sitges, and nothing was too much trouble for Utopia Villas who helped us with everything from transfer to organising my mother's surprise 70th birthday. We have already recommended you to our friends who are looking to travel to Spain for Christmas this year. Thank you, and hopefully see you next year. Frida Voettman'.
3. 100% yours
When you rent a villa, everything is yours for the week. We know sharing is caring; however, when on holidays, we don't want to have to share anything and especially with strangers.
All villas at Utopia villas in Sitges have private pools & gardens; however many boasts additional facilities such as gyms, saunas, jacuzzis, billiards tables, ping pong tables, trampolines, etc. and these areas all 100% for your private use during your stay.
When you stay at a hotel, you need always to try to pick your slot and share limited resources and facilities with possibly up to hundreds of guests.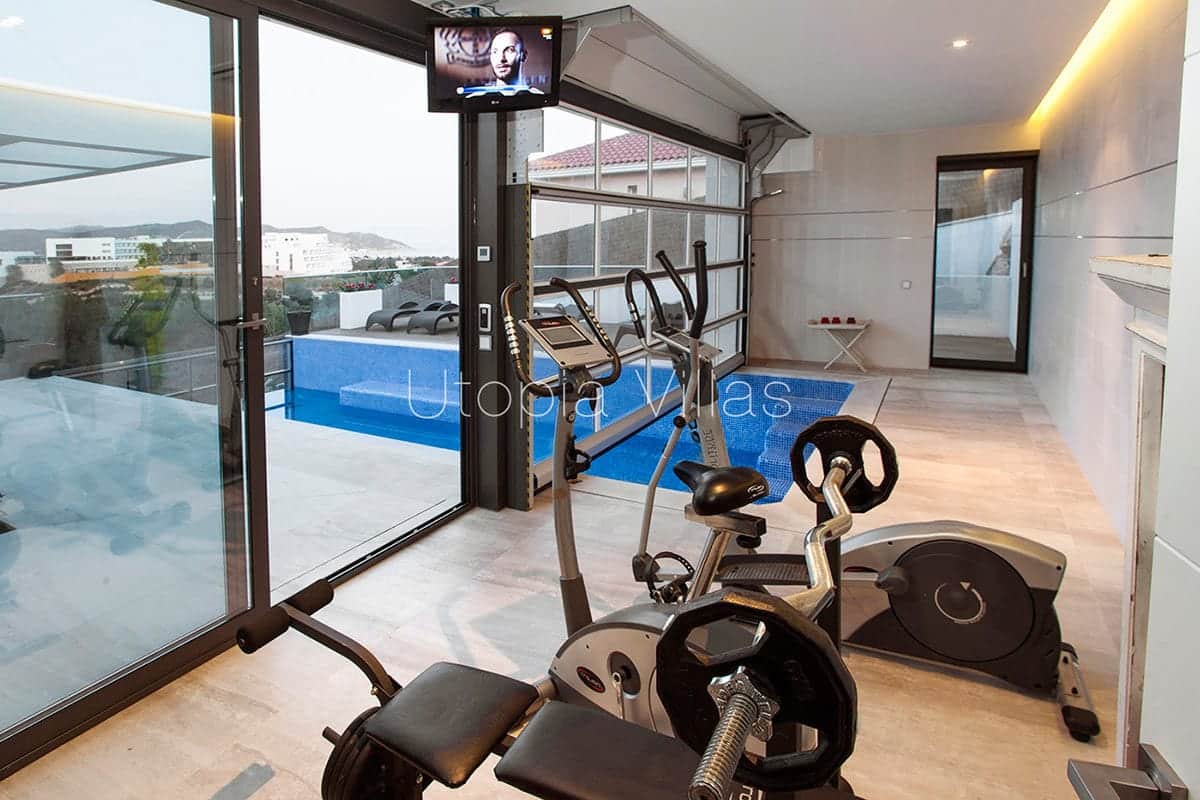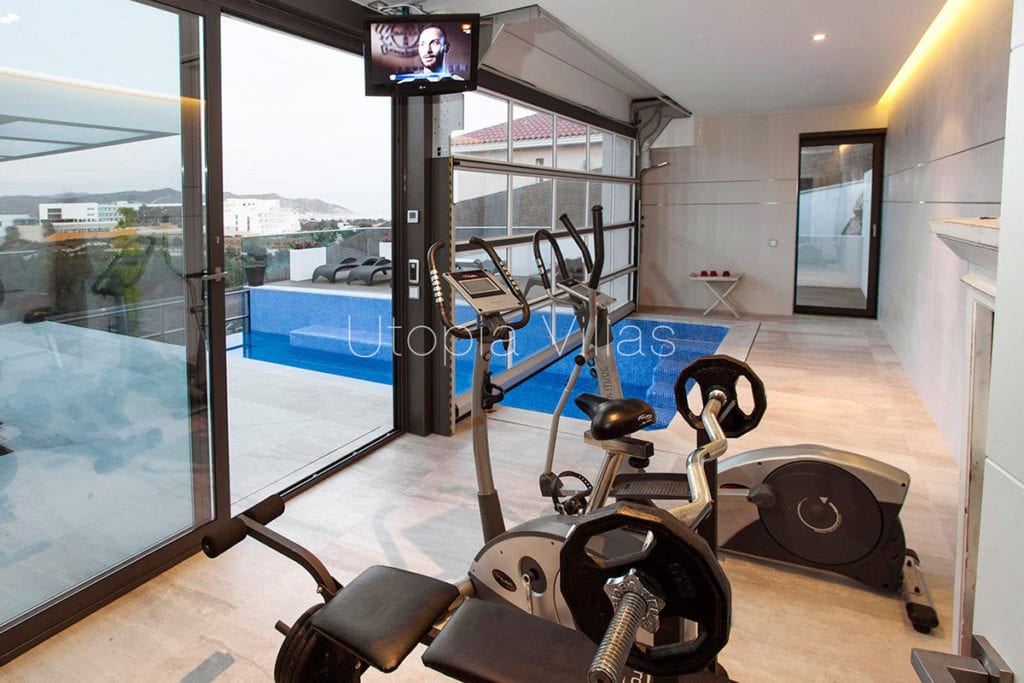 4. Child-Friendly – Adult Friendly
Perhaps this should be the number 1 top reason for renting a villa.
Fact: Adults are always happier when the kids are happy. However, both groups have different needs to be met when on holiday.
A villa is more relaxing. You feed the kids first and then have the adult BBQ, kids get up from the table and play in the garden after dinner rather than sit under the table with Ipads.
At Utopia Villas, all of our villas have a high chair and baby cots. Some villas even have football goals, trampolines, and ping pong tables.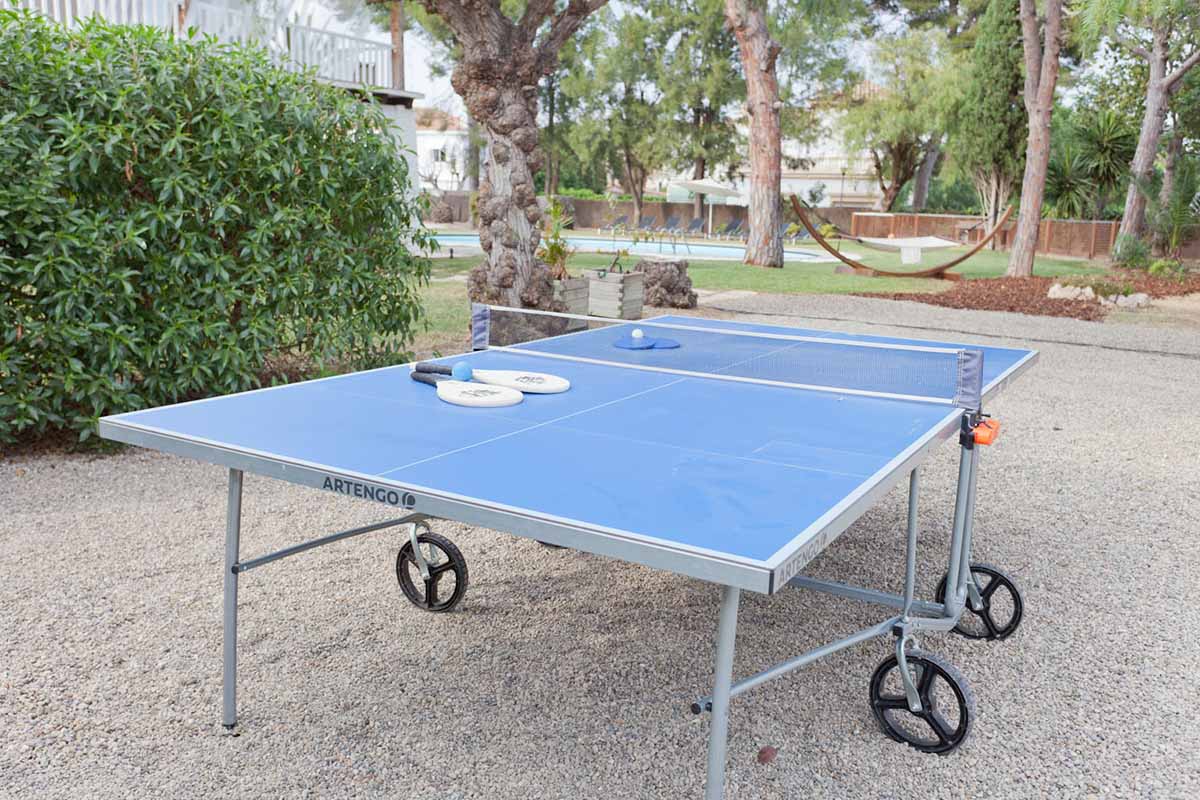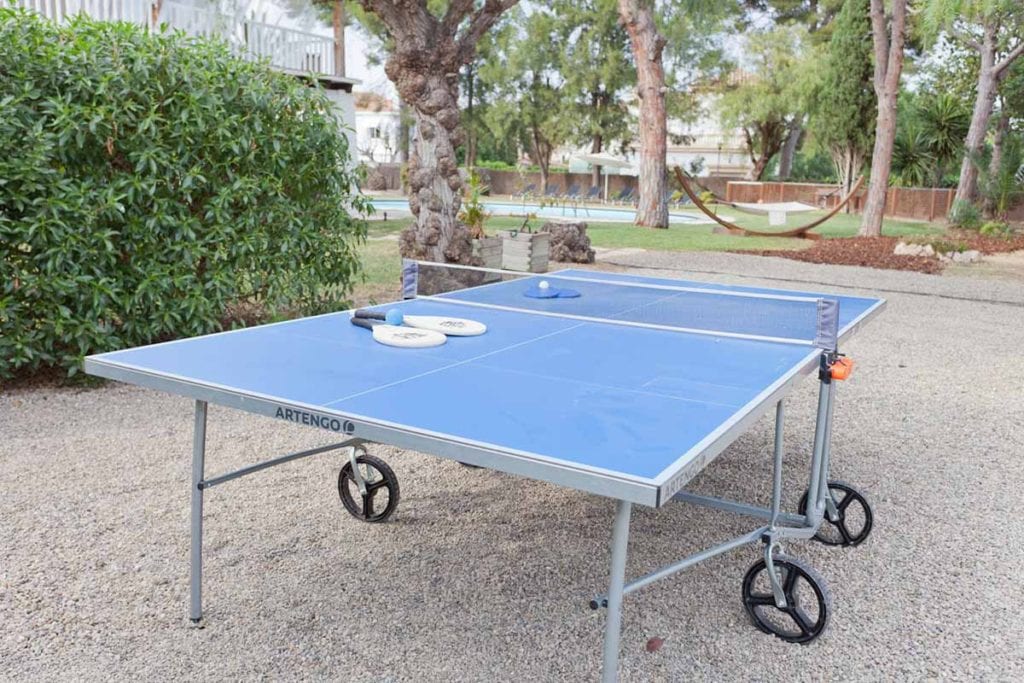 Anyone for ping pong? Villa La Hacienda by Utopia Villas
5. Privacy – it's just us!
No more avoiding the noisy neighbours or HAVING to get dressed for dinner. Getting up at 6 am to put towels on sunbeds is a thing of the past.
Get dressed or stay in your swimsuit all day if you want. Even adopt a 'no news, no shoes' philosophy if you like. Now you are getting it 🙂
At a time when everything we do is on show. It is so beautiful to retreat to the privacy of a holiday villa. Just you & your loved ones.
Nobody to see and no need to be seen!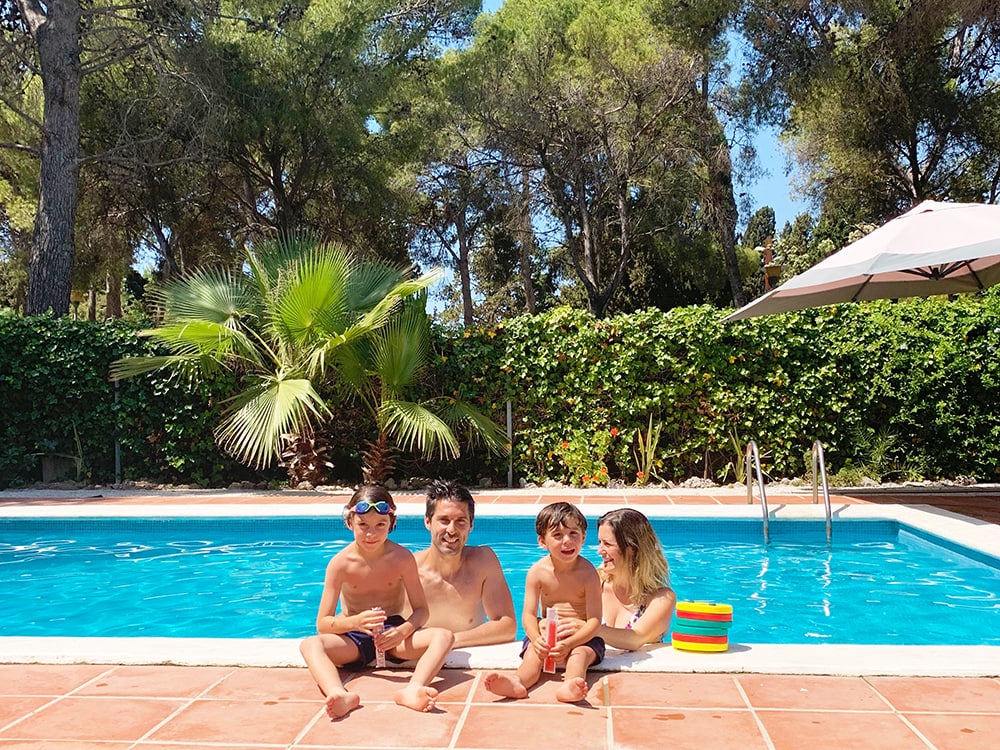 Photo by Palabra de Madre
6. Home from Home
Let's face it unless you are staying in the Presidential Suite; there's never enough room for a family in a hotel room. Kids end up bouncing off walls, and every meal has to be booked and paid for in a restaurant every night. Some nights you all want to stay in and relax with every able to hook up for a chat without the risk of the kids running around the corridors. You won't get that in a hotel. In a villa, though you will appreciate that home away from home feeling.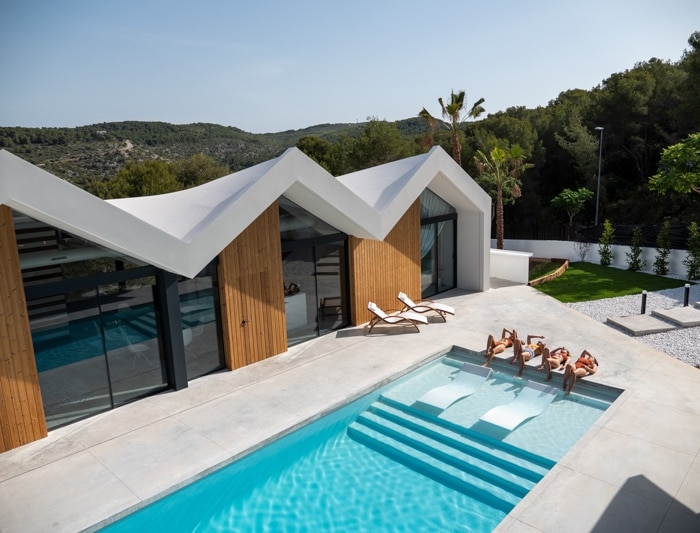 Plenty of room for everyone in 7 bed Villa Malena
7. For that special occasion…. celebrate in style and in the villa!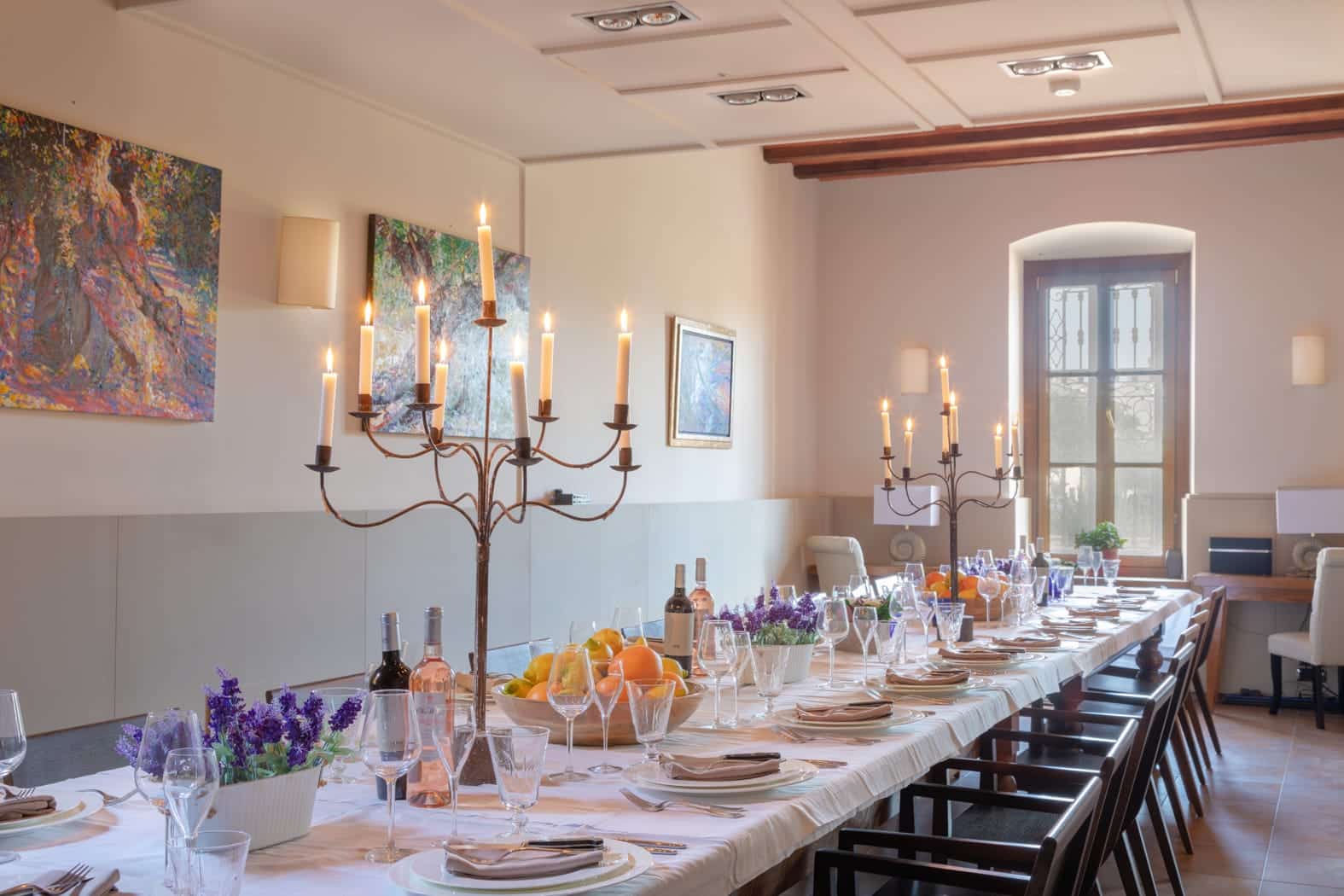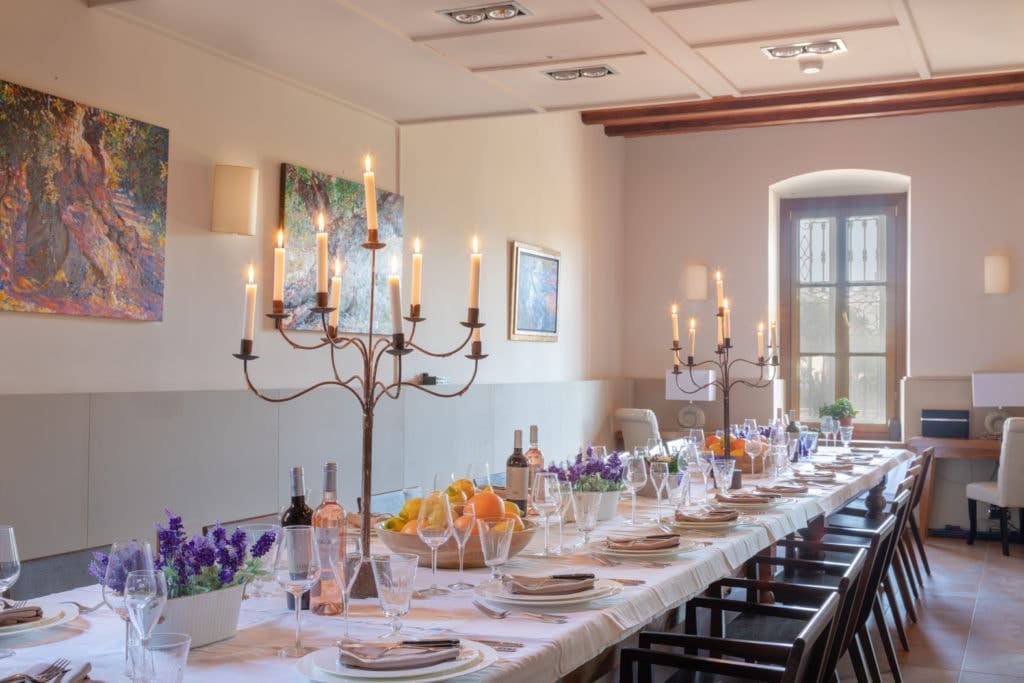 So many of our reservations are for special occasions. While we get lots of wedding venue requests, more and more people are choosing a villa when celebrating a special birthday, wedding anniversary, or some significant moment in life.
Renting a villa is a great option to have both a venue and a place to stay.  The villa is the backdrop, and your imagination is what will bring the villa to life for that special moment with family & friends.  Our Guest Relations team is at hand to ensure you get everything you want. We can organize some of the finer details of your celebration from cakes, balloons, transfers for all guests, pre-wedding manicures, in-villa chefs, or catering services.
8. Doggy Passport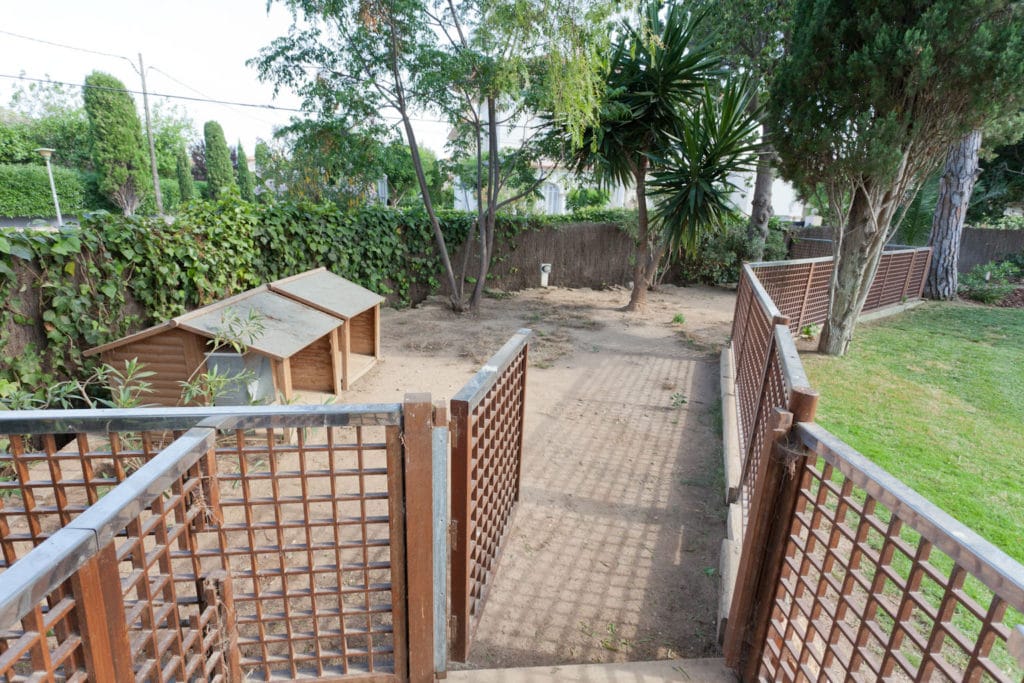 Villa La Hacienda has a separated section of the garden which is designed for dogs.
For many people, their four-legged friend ranks high up on the list of invited VIP guests. Sitges is extraordinarily dog-friendly, and restaurants will even cater to them on their terraces, providing water on a hot day and such.
Many of our villas are very well suited to our furry friends too.
Europe's only canine water park is located within an hour's drive of all our villas. There is nothing quite as enjoyable as watching your pooch splash around in the water.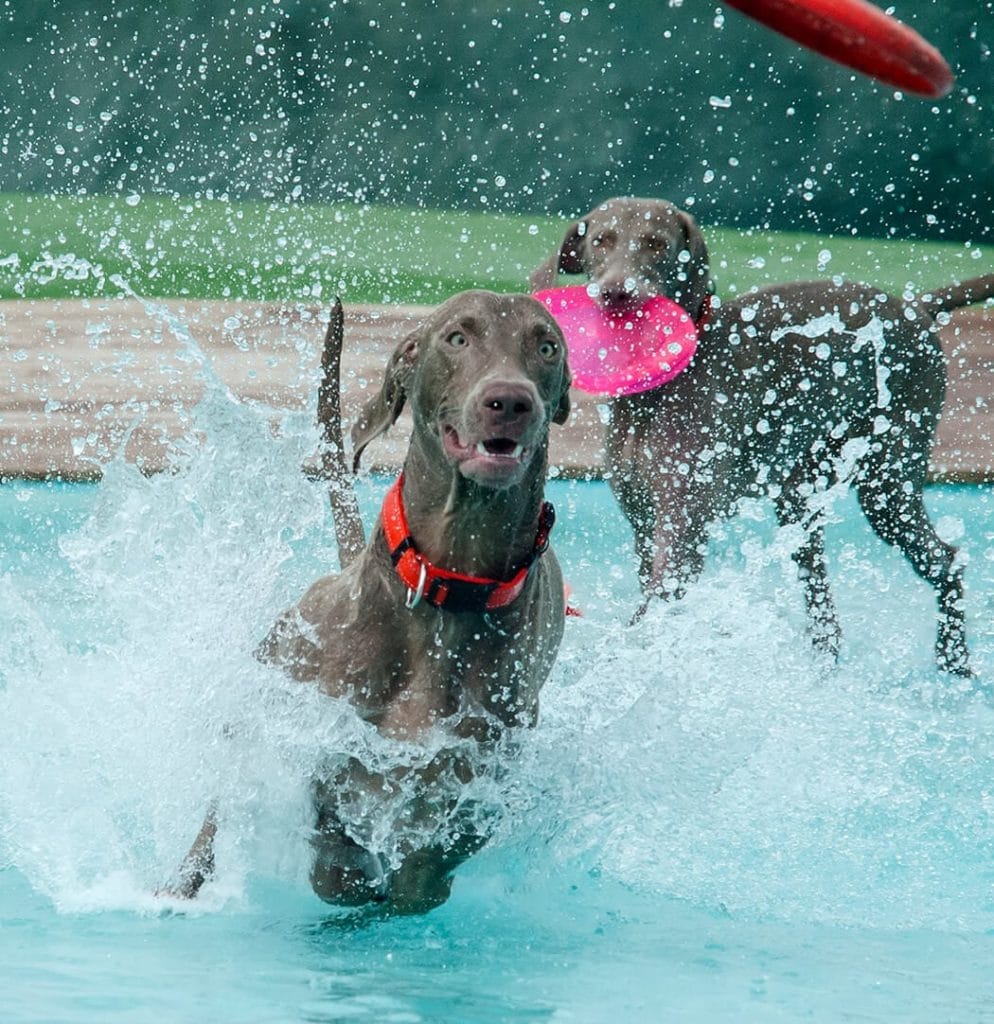 10. Photoshoot in the privacy of a villa
In an era of 1000s of selfies & photos stored on our handheld devices, we see more and more families looking to capture their holiday moments with a professional photoshoot.
A villa provides the best backdrop for this kind of activity. Away from the leering eyes in a public space, you can capture your family at their most intimate and fun-loving moments in the privacy of your villa.
Check out some of these shots at our villas from our guests: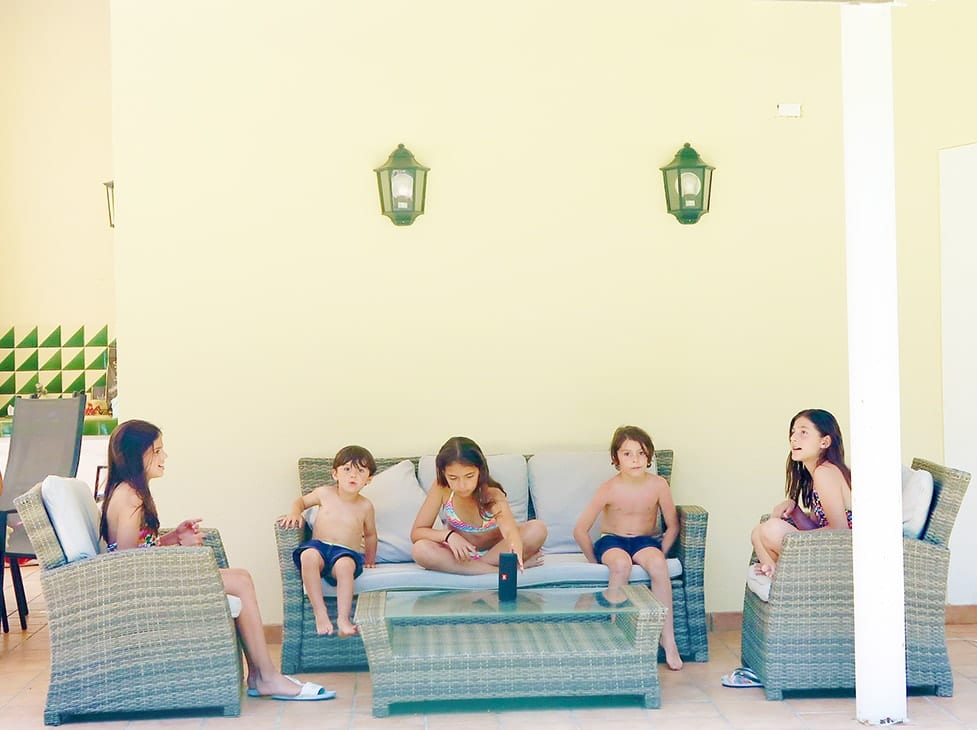 Photo by @palabrademadre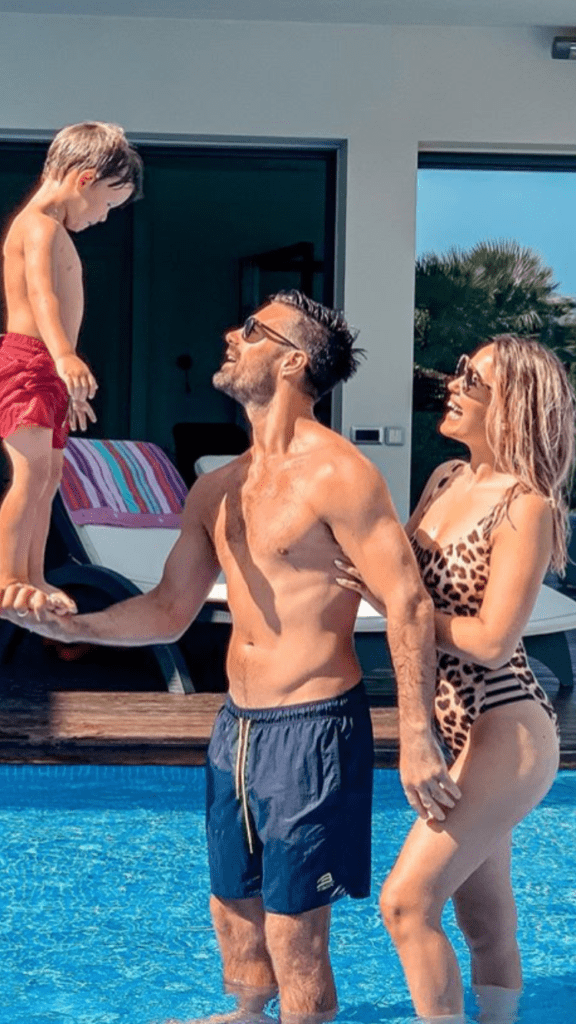 Utopia Villas offers several styles of villas… from utmost luxury, large venue style Masia, and unique homes in the center of Sitges town. Whatever your villa needs, we are sure to have you covered.
For your next holiday, break the mold. Leave the noise & grapple of a hotel behind and rent a relaxing, peaceful break at one of our magnificent villas.
Check out all our villas here