Are we there yet? Are we there yet?
Life is jammed packed with all sorts of complications and demands on our time, our bodies and souls. And so getting to that time of year when we get to take a break, relax and unwind with family & friends has become more critical than ever.  Here is our guide on how to relax on holiday.
Physically getting to our destination is usually not so tricky. However, there are a couple of things we can do to ensure that we maximise our time when on holidays to benefit us in a multitude of ways. Let us help you get your groove back when on holidays in a Utopia Villas Sitges.
Time out usually means that we want to do just that. Take a time out from the chaos, the list of demands and that constant need to be 'on'. The best holidays are those where we get to achieve complete relaxation, and we'd even go as far as saying that the ultimate aim would be to reset your life while on holiday.
Check out all our Utopia Villas Sitges here
When you book a Utopia Villas Sitges villa, we want to help achieve that ultimate goal of looking after yourself and resetting all the factory settings 🙂
In this blog, we will share with you our top 10 tips on getting the most out of your villas when you book with Utopia Villas Sitges. Our
Utopia Villas Guest Services
can help you organise and coordinate, but some tips that we want to share are about attitude and organisation even before you leave home.
1) Logistics – transfers, housekeeping, and fridge-antics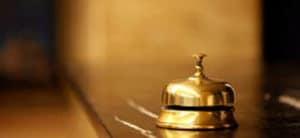 Go a step further than booking flights and accommodation and invest some time in the organisation of the holidays themselves. Investing time in the logistics before you even get here means that you can avoid certain situations before they happen.
Our first steps here would be to skip renting a car at the airport and get a transfer & pick up your rental at the villa. The transfer will zip you down to Sitges where your rental car will be parked in front our your villa. Countless times we have seen our guests arrive frazzled and frustrated, having stood in a 2.5-hour queue to pick up a car. Being stressed on Day 1 is not a good set up for your long-awaited break.
Let us fill your fridge before arrival. Send us your list of shopping, even if just for the first 24-48 hours. This ensures there are drinks and snacks upon arrival so you can unpack, jump in the pool and settle in rather than start the holiday with a shopping list and trip to the store.
Also if there's a big gang of you staying at the villa – well who's going to do the cleaning up?
Seriously, don't even have that conversation! Better to avoid an argument and have some additional cleaning hours added to your stay. It will work out at very little per person and its a pleasure to come back from the beach to a clean house!
All these can be organised via our Utopia Villas Guest Services, and in our experience guests feedback is exceptionally high for all of these small but significant services.
2) Plan, but don't over plan. Live and let live!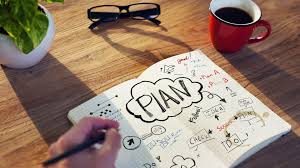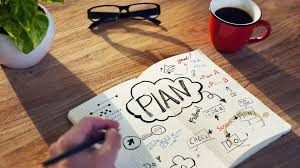 We get it! There's a lot to do and so little time to do it! Get ahead of the crowd by planning. We have frequently meet guests who leave it too late to book that restaurant, get those museum tickets, etc. and on the other hand, we encounter guests who have each day planned to the minute and are frustrated at their fellow travel companions for not falling in line.
Our advice here for sure is to have an activity or two planned and confirmed in advance of arrival. Ask your guests if they want in or out of the events. Many people enjoy not having to adhere to a plan while on holidays preferring to make it up as they go along.
It's hard to accommodate all personality types when it comes to planning, so our advice here is live and let live! Don't take it personally if everyone doesn't want to see the Sagrada Familia or walk the streets of Barcelona on the same day! Better to show them the pictures than having them complain by your side for the day 🙂
3) Early morning yoga, 1-hour fitness sessions… coaching sessions by the pool!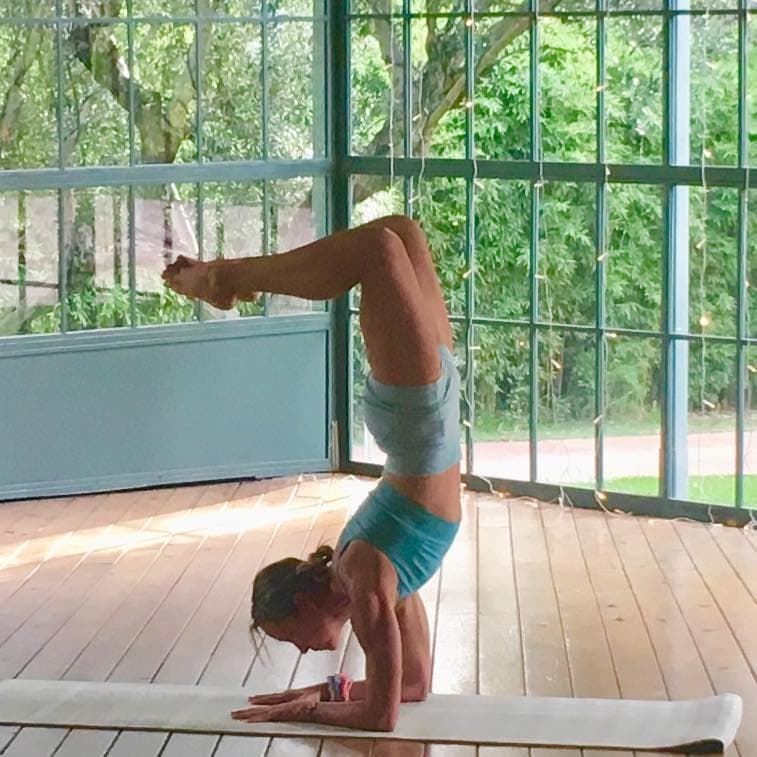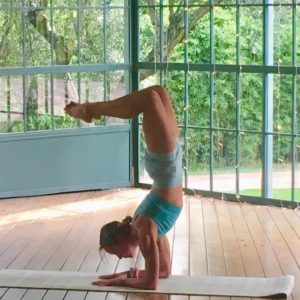 Sitges is full of fabulous therapists and fitness trainers. Why not use this week to have your exercise plan put into action. Most of us know what we need to do, but having a personal fitness trainer twice a week can help motivate you to make some of the small changes you have promised yourself.
We work with the best trainers & yoga teachers Sitges has to offer who know our villas and can adapt to any fitness level.
If you prefer to join a local class, let us know that too as there are numerous on the beach or around town which accepts drop-ins and we would be happy to connect you to them.
Some of our clients have even used the time to reflect upon their lives with coaches to assess their life & work goals during their stay.
4) Digital Detox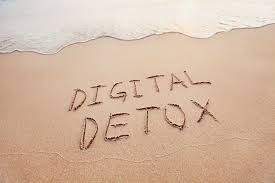 All of our villas have WIFI – we wouldn't have it any other way. And of course, we don't suggest you build a time machine and go back to the stone age. Nevertheless, on holidays deciding to disconnect to reconnect has numerous positive benefits.
Some ideas for doing this effectively without making anyone feel bad is to contract with each other before the holidays or on day 1.
Discuss what an agreeable amount of time is and when that time should be. A family that stays in Villa Lola every year agree certain days to be completely digital free and limit technology usage to 1 hour on other days.
You could suggest to the kids/teenagers that before they get time with technology that they have to try out a new activity in Sitges or discover something new about the place they are visiting.
Check out all our family-friendly activities here
We also suggest picking a place to put all technology and even if possible, keep technology out of the bedrooms – a lace for intimacy and of course, sleep.
5) Cookery class or have Private Chef cook for you
Take this one with a grain of salt… sorry!!
But depending on how much you cook at home, you may want to sway one way or the other… cooking up a storm or letting somebody else do it.
Either way, food undeniably brings people together, and you may want to add this to your holiday experience.
Our chefs can come and take all the hassle out of dinner time by buying all the food at the local market, preparing it and serving it at the villa. You will input on the menus and guide them on taste preferences, but ultimately, you will dine like a King at home. With nothing to prepare and nothing to clean up, all you need to do is bring the family together at dinner time.
On the other hand, some families & friends love to learn more about local food when in Sitges. You could choose to go shopping with the chef, check out the fish market in Vilanova or local produce market.
They come together as a team, under the guidance of a chef, and receive a cookery class as well as finally dining together.
6) Massage & Self Care
'Self-care' is a bit of a buzzword at the moment. However, self-care is essential in a world which has gone slightly bonkers. Massage is no longer seen as a luxury but a necessary part of how we look after ourselves.
Our normal lives of stress and pressure can reduce how much sleep we get, increase our blood pressure and leave us completely depleted of our natural resources of good body chemistry. Massage produces many of the soothing chemicals such as serotonin and dopamine, which improve our mood, healthy hormone production and our overall well being.
Beyond general massage, our therapists provide numerous bio-dynamic therapies. From craneo-sacral massage therapies, reflexology, deep tissue massage, kinesiology and holistic transformational healing rituals.
If everyone else is going to the beach or Barcelona, why not hang out at the villa and have a massage or a special treatment by the pool or under the shade of a tree. Nothing rejuvenates more than some 'me' time.
7) Walks in Nature around Sitges & Barcelona
The Sitges area has lots to offer in terms of excursions & hikes in Nature. And what a fantastic way to get to know a new place than through its fauna & flora. Nature can soothe the nervous system and bring us back to our natural state of being. And so spending time in nature is a great way to enhance the overall feel-good factor when on holiday.
There are several options you can choose from to submerge yourself in the natural environment around Sitges; from eco excursions to observe & learn or indeed walks & hikes that can match any level of fitness and expertise.
None of these necessarily require you to be super fit but can be demanding if you want them to be so. Many walks will suit the whole family and leave from Sitges town and from the door of many of our Utopia Villas Sitges.
If you are looking for a multi-day hike or want more information on hiking around Sitges and Barcelona, check out the Utopia Villas hiking blog here!
8) Stay Active with bike rentals and boats and kayaks
Another excellent idea for staying healthy & rejuvenating while on holidays without committing to an exercise regime is to book some easy activities that get your body moving!
Utopia Villas Concierge Services can organise any of these, but usually ones that families and groups of friends enjoy are bike rentals, kayak rentals, stand up padel, surfing classes and sailing.
9) Do nothing and do it all-day
That's it!! Maybe you need to chill out!! So do just that! Do nothing!
Swim, sunbathe, snooze – REPEAT!
It is so beautiful not to have anything on your agenda… no 'to-dos' cramping your style. So you have nothing to do… great! Take all day to do that!
If that gets tiring, take a nap! Ah yes, you are in Spain so go native! The Spanish know the advantages of having a short snooze… they invented the Siesta.  Building 40 minutes of siesta into your day. Most Spanish people will take a siesta in a comfortable chair – they don't go to bed. So find a comfortable spot around the villa and make it your Siesta zone 🙂
10) Buffer the Return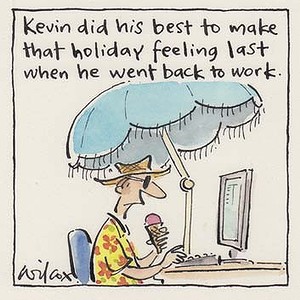 Arriving back to reality after holidays can be a real emotional struggle and can even lead to post-holiday depression.
There's the return to work for most people, unpacking, facing the holiday spend reality and other adult responsibilities. Yup!! It's not easy.
It can also be exciting as you've had time to contemplate your life and needs while away. And may even have decided to make some significant changes to how you are living.
Either way, our best advice here is to add a day to buffer the return.
Heading back to life as you know it the minute you get off the plane is a difficult transition to make and so we recommend adding a day (or maybe two) to arrive back home peacefully. Take a little time to gather your thoughts and return to it all with ease.
Of course, you can also call us here at Utopia Villas Sitges and we can give you regular updates on our new additions to our portfolio for your next break… we would be more than happy to see you come back to enjoy Sitges again.
Check here for a list of all Utopia villas!