Planning a visit to Sitges but are flexible on dates? Why not plan your visit to coincide with one of the many Barcelona Festivals on offer? Here is what you have to look forward to each year.
This is one of the Barcelona festivals that is deeply rooted in tradition and celebration. Colls or groups of residences gather from Gracía/Sant Gervasi de Cassoles. They make an annual pilgrimage to Sant Medir hermitage on horseback to be blessed by the saint.
The story goes that in 1828, a baker by the name of Josep Vidal y Granés was suffering from an illness. He pledged that if he was to get better he would make a pilgrimage to Hermita Sant Medir in honour of the saint. Once his health improved, he kept his promise and made the trip throwing broad beans into the public on his return. Broad beans are what the saint was said to have sown. Over the years more and more people joined him on his spiritual journey, and it is still celebrated to this day. However, the tradition has changed a little over the years.
Nowadays, instead of broad beans, crowds gather to catch sweets thrown into the crowd. Why not fill yourself up on the sugar and enjoy the Cercavila accompanied by music as the Colls parade around the town?
Saint Patrick's Day, March 17th
Yes, you are reading this correctly. Barcelona does indeed party like the Irish on Saint Patrick's Day! (I guess we have something to thank globalisation for.) There are a great number of Irish Pubs in Barcelona that will celebrate this lively occasion. Make sure you bring some green clothing, leave room for the beer and join in the revelry. If you don't want to sit in a pub all day, why not join the street party organized by Kitty O´Shea´s Pub? The Irish Pubs are not the only ones to celebrate this day so make sure to check out other locations too.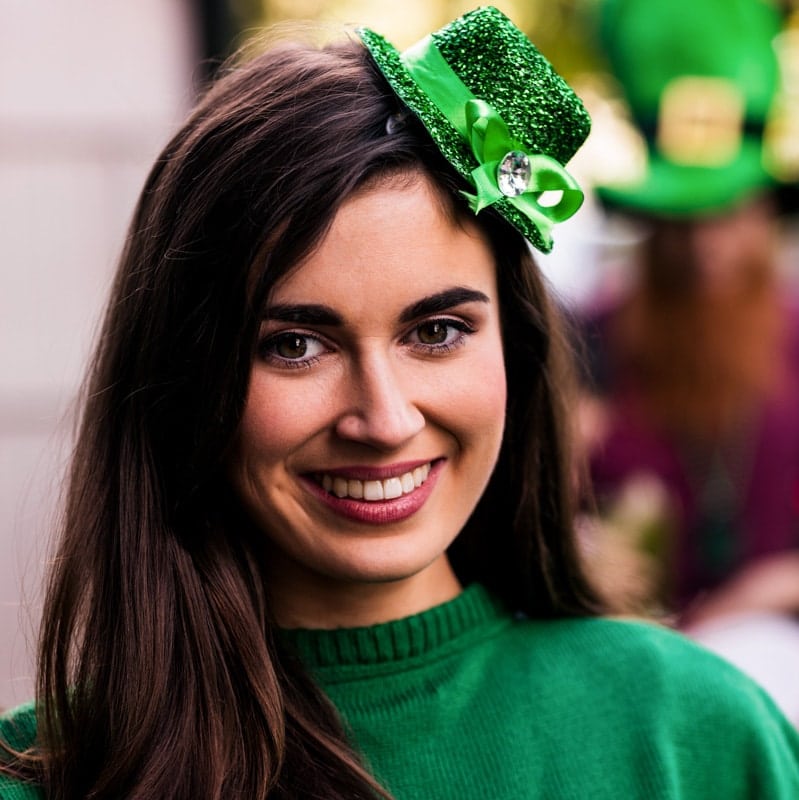 We circle back here to one of the more cultural Barcelona festivals, held in the area surrounding the church of Santa Maria del Pi. This Barcelona Spring Festival is brimming with activities for all ages and tastes. It is the perfect opportunity to witness the Gegants del Pi.
Over the three festive days, you can shroud yourself in local culture as the legend of the saint is re-enacted for you. This is not all, the weekend includes processions with music, with the giants leading the procession. Their final dance closes the festival.
If you are here for the weekend prior to the festivities, visit Santa Maria del Pi, for a theatrical retelling of the saint's life. Many people dress up in period costumes and actors and musicians teach us about the origins of the festival and the priest's life.
If you love cars and in particular those of the classic variety, then you will not want to miss this rally. Classic Car lovers gather in droves to drive their cars from Barcelona to Sitges along the spectacular coastal route. As an added bonus, those taking part must dress in accordance with the fashions of their car's era.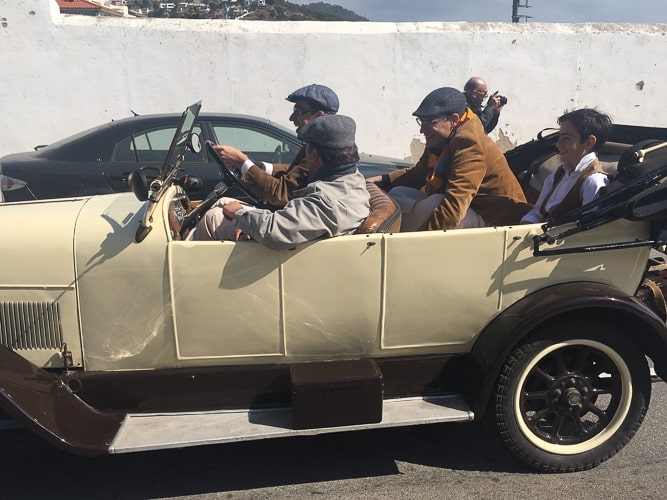 This festival commemorating the death of St George is Catalonia's counterpart of St. Valentine's Day. However, the tradition is slightly different. Yes, the men traditionally give women roses, but the women here also gift a book to their other half. Rightly so, the tradition has evolved, and there is no rule about who gives what to whom. Sant Jordi is a very popular festival not only in Barcelona but all of Catalonia. You can wander the packed streets where you may even have a chat with the authors or enjoy some live readings. There are book signings, or you can simply stock up on new reading material while savouring the flavours of Pa de Sant Jordi. Cured sausage and cheese are sold sporting the colours of the Catalan Flag.
Over the past 20 years, Primavera Sound has quickly become one of the most awaited and popular festivals in Europe. What started off as a small alternative indie music festival, has grown into a multi-genre weekend festival. It features some of the best bands and DJ's from around the world. In 2023, Primavera Sound will take place from the 1st to the 3rd of June. For the first time, there will be a Primavera Sound in Madrid in 2023. Early-bird tickets are available now. Get in quick before they announce the acts and grab a bargain… you really don't want to miss this one!
2023 is the 30th anniversary of this cutting-edge dance music festival, so we're expecting great things! Sonar Festival has a world-leading reputation for its playful curation. It combines avant-garde and experimental music with the latest trends in dance and electronic sounds.
Sonar Barcelona festival activities are divided into two main locations. Sónar by Day is located in Fira Montjuïc, and Sonar Festival by Night is located at the Fira Gran Via de L'Hospitalet.
Early bird tickets have already sold out but more will be released later along with the line-up. If this is your thing, don't miss it!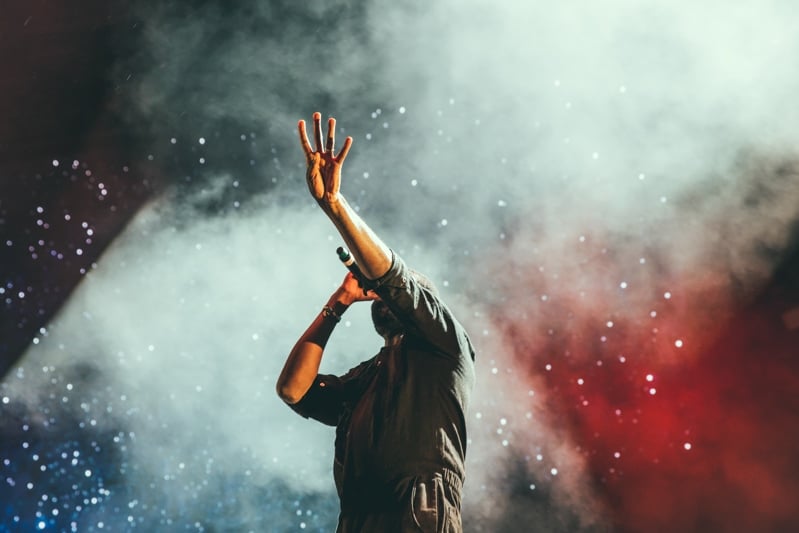 Sant Joan, 23rd June
On the night of June 23, there are bonfires and fireworks all over the city, but the beach is where most people aim for. Families set up camp, light their fires, and set off fireworks for 12 hours continuously! The party will go on all night so don't expect to get much sleep due to all the bang bangs. It is a real eye-opener for anyone coming from countries that take health and safety a little more seriously! Cava is the traditional tipple, and piles of coca – flat, crispy bread topped with candied fruit – are consumed. Special metro and FGC trains run all night, and the 24th is a much-needed holiday.
Pride Festival, Around June 25th – 26th (TBC)
Pride! Barcelona will return to its usual site, on Avinguda Maria Cristina, next to the Montjuïc fountains. The open-air venue will be the centre of the pride celebrations, complete with a gay village, stage, and two days of shows. So far all we know is these will include 'Barbie Girl' artists Aqua and 2022 Romania's Eurovision singer with his 'Llámame' viral hit. There will of course be a large and extravagant parade
Gran Trobada d'Havaneres, last Saturday in June
The barnacled legacy of Catalonia's old trade links with Cuba, 'havaneres' are melancholy 19th-century shanties accompanied by accordion and guitar. The main event is at the port town of Calella de Palafrugells. But the Barcelona satellite festival has been running for 18 years now and is growing in popularity all the time. Port Vell welcomed almost a thousand people from all over Catalonia to attend the Havanera in 2022. They were entertained by singing groups dressed in stripy shirts, with salty sea-dog names such as Peix Fregit (fried fish) and Xarxa (fishing net). And this was all rounded off with tastings of 'cremat' (flaming spiced rum) and fireworks.
Vida Festival is one of the most family-friendly Barcelona festivals. This three-day event is held in the gardens of a beautiful Masia in Vilanova I La Geltrú. It is just a 10-minute drive from Sitges. The whole ambiance of this festival is unrivaled by most in Catalunya. This is due to its wonderfully relaxed and stunning location. By night, they can sleep on blankets under the stars whilst you sit and sip your cocktails with a perfect view of the main stage.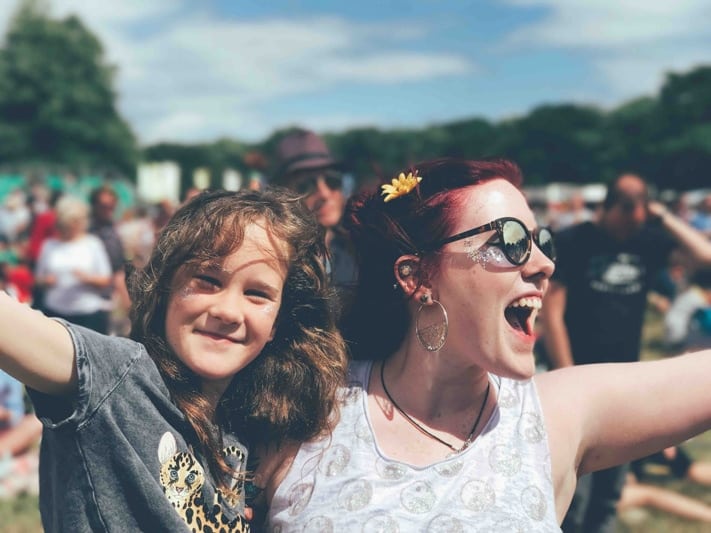 Festival del Grec, throughout July
Named after the Greek amphitheater (Teatre Grec) that is the epicenter of its programming, this is one of the major annual cultural Barcelona festivals. Featuring dance, music, theatre, and circus, expect dozens of shows from around the globe. Increasingly there are some performances in English, with Catalan subtitles. There is also a family programme, so you can enjoy it with the kids.
The Cruïlla music festival has been in Barcelona since 2008. It is an eclectic festival that books pop and rock bands, R&B, Jamaican and African music, and electronica acts. The line-up will be announced later, but you can expect major international acts. In the past, we have seen everyone from Kylie Minogue to Jack White and The Black Eyed Peas headlining the festival.
The stunning grassy moat of the Montjuïc Castle is transformed into an outdoor cinema for the summer. Expect a programme of movie classics and recent independent cinema with showings three times a week. All films are shown in their original language with Spanish subtitles. Bring a picnic and a blanket and arrive early to enjoy the live music that is planned to match the film of the night. Or book a sun lounger in advance and buy food and drink from the on-site bar. A free bus service runs from Espanya metro from 8.30pm to 9.30pm and after the film.
And to enjoy yourself to the full, remember that you can stay in one of the beautiful villas that await you in Sitges.