Childcare & Babysitting Services
---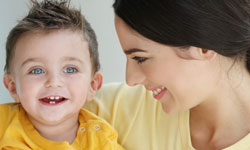 You might like dinner "pas des enfants" – some adult time but only if you know the children are happy and being well looked after by people of reference. We know a number of babysitters who have been working with us for several years. Most of them are parents themselves and quite a few speak English & French. Let us know if you would like to use our childcare & babysitting  services and we can coordinate this for you.
Thus, you can enjoy some Sitges sites and activities without having to worry about your children and knowing that someone is watching them as it should. So, come to Sitges with your family and remember, whenever you want, we have the ideal person to be with your little ones when you need.
Some previous clients have organised a childminder for the week they are visiting – simply to be available each day for a set number of hours or just for a number of evenings. Whatever if your preference we are confident and are 100% assured that the childminders we work with will be superb at assisting with your preferred requirements.
We only recommend qualified child minders with official childing minding/ edcuation certificates similar to Ofstead and certificates in First Aid. If you have a language requirement or would like your kids to gain exposure directly with Spanish or Catalan, simply let us know and we will connect you with the best available.