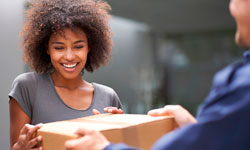 Ah……grocery shopping!!! It's a chore at the best of times but let's face it – arriving at your villa and having to immediately think about grocery shopping is an absolute pain!
Utopia Villas can take the hassle out of your arrival by doing a pre-arrival shop for you. Everything ready at the villa – wine and beers chilled, snacks for the kids and all the ingredients for your first few days of breakfasts and meal preparation. Or maybe the first evening you would like everything ready for your first BBQ?
It makes your arrival so easy and comfortable you would be crazy not to avail of this service – and worse, depending on what time or day you arrive you may find the shops are all closed. Darn!
Having your shopping done and available for arrival is easy. Just email your list of groceries to our Utopia Villas team. We will take care of the purchasing and every thing will be unpacked and placed into the fridge & cupboards for your arrival.
Instead of coordinating the list and shoppers when you arrive you can enjoy a cup of tea or a chilled glass of wine getting your holiday off the right start.
With this service, you make sure you start your holiday in the best way possible and to rest from your trip once you arrive to the villa. You'll be able to enjoy all the comforts and get everything you want from your long awaiting holiday from the first moment you arrive.
Too often we see our guests arrive after long journeys or delayed flights and regret they didn't avail of this service! Please don't be one of them.
Better to arrive, grab a chilled drink and a snack and join the kids or your friends in the pool immediately! And leave the work to us!