Utopia Villas & COVID 19 Update – Information for reservations impacted by travel restrictions 2020
Utopia Villas is truly saddened by the ongoing developments with COVID-19 and wish our customers health & safety at this complicated time. We recognise that these are indeed challenging times for travellers and we want you to know that we are here to support you
With current travel restrictions currently in place impacting immediate upcoming reservations, we have worked with all villa owners and updated our policies for existing reservations at this time.
Existing reservations
In normal circumstances, cancellations for any reason would incur the automatic loss of the non-refundable deposit and any monies paid thus far on existing reservations.
This policy has now changed due to the exceptional circumstances caused by the Coronavirus and reservations can be postponed for a later date via issuance of a credit note and without loss to any monies paid thus far.
Customers with confirmed reservations impacted by travel restrictions into Spain can have their reservation 'safeguarded' with modifiable dates until 1st January 2022.
These reservations will require the payment of an additional 20% of their booking 6 months prior to arrival if the new arrival date is during the year 2021. All reservation payments will have their monetary value in Euros maintained and cancellation fees will not be applied.
This cancellation policy applies only during the time which travel restrictions apply.
If you have other arrangements:
Additional services such as flights, car hire etc. with any company, other than Utopia Villas, then you will need to speak to that service provider/airline as they will have their own policies in place.
We remind all customers that they should ensure they have appropriate travel insurance in place from the time of booking their holiday.
All other reservations will default to our Business As Usual Terms & Conditions outlined below and in your rental agreement until further notice.
If you purchased travel insurance, you could contact the insurance company directly with any questions regarding coverage.
New Bookings after 1st April
Given the uncertainty caused by the developing situation with the Coronavirus, our usual non-refundable deposits are being waived for all bookings made on 2020.
Therefore, you can book your villa with the assurance of having a free cancellation up until 28 days before check in.
A reminder that the balance of payment can be made on the day of arrival pursuant to our normal terms and conditions.
Business as Usual – Terms & Conditions
In order to reserve any of our villas, a non-refundable booking deposit of 30% is required. The remaining 70% of the villa rental will be due for payment 6 weeks in advance of your arrival date. Payments are accepted through bank transfer & credit card.
In addition to the rental payment, a refundable damages deposit and a cleaning fee will be required either in advance or on arrival. The damages deposit will be returned within 7 days of departure by bank transfer once everything is in order.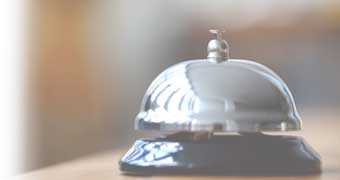 Cancellations
CANCELLATION POLICY
Should a cancellation occur for any reason the booking deposit is non-refundable. However, if alternative guests reserve at the same rates for the reserved dates we will refund you the booking deposit.
If a cancellation occurs within the 6 weeks prior to arrival, any funds paid (deposit or balance etc ) are non-refundable.  However, again if alternative guests reserve at the same rates for the reserved dates we will refund you all monies paid thus far. If a negotiated rate – last minute is applied in order to close the reservation, the equivalent amount will be refunded to you.
When cancellations happen it is our policy to make every effort to refill those dates with alternative guests in order to facilitate a full refund. We do not charge a cancellation fee.
In the unlikely event that a villa becomes unavailable for reasons beyond our control, an alternative villa of similar standards will be offered or a full refund of the reservation fee and any additional monies paid will be made to the guest by Utopia Villas.
Check Ins
Check in is normally after 4pm, where possible we will endeavour to accommodate arrival times but in high season this may not be possible.
Check in is at our office on Calle Jardi 16, Sitges 08870. All guests are required to register with a passport or National ID card and the register may be inspected by the local police from time to time.
Late check ins from: 8pm – 12pm or on Sundays anytime will incur a charge of €40 per villa. A check in after midnight any day will incur a charge of €75 per villa.
Check Outs
Check out is before 11:00am on the day of departure, unless otherwise agreed in advance. Check out requirements apply to all villas and are available at the villa and upon check in. Failure to adhere to these check out undertakings will result in additional charges being levied.
Our office hours
Monday to Friday: 9:30 am – 6:30 pm
Saturdays: 10:00am – 8:00 pm (High Season)
Sundays/ Public Hols: CLOSED