If you are planning a visit to Barcelona, think twice before booking a stay in the busy centre.   Come and stay in one of our villas in Sitges.  They are just 40 minutes down the coast, by bus or train.  You can rest in true style in one of the villas that has truly inspiring interior design. Use your time to appreciate the beauty of your surroundings. Rest and relax and enjoy the luxury of living like royalty. Don't worry, you may even be able to tear yourself away from your exclusive luxury Sitges Villa to enjoy the sights in Barcelona.  Or maybe you can just visit another time.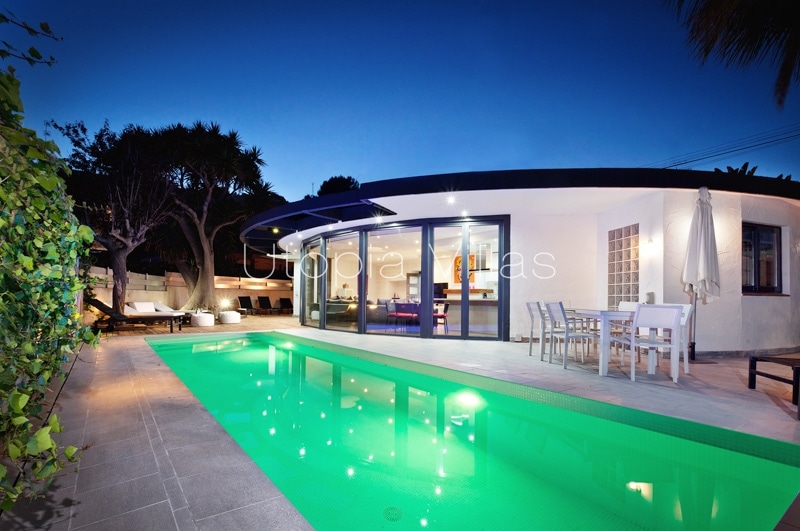 This gem in our luxury collection of villas in Sitges, located in the quiet and well-protected urbanization of Vallpineda has a very extraordinary semi-circular design. Recently refurbished with a fresh and Mid Century Modern look it is the perfect family holiday destination.
The villa itself is all on one floor with access to the terrace through floor-to-ceiling glass windows/doors, where you can relax by the pool or dine al fresco enjoying a little taste of the Spanish lifestyle. Indoors is the open plan kitchen, dining area, and living room with its modern and quirky style. The atmosphere that the design provides is light, airy, and extremely comfortable, designed specifically so that each part can be utilized to its full potential.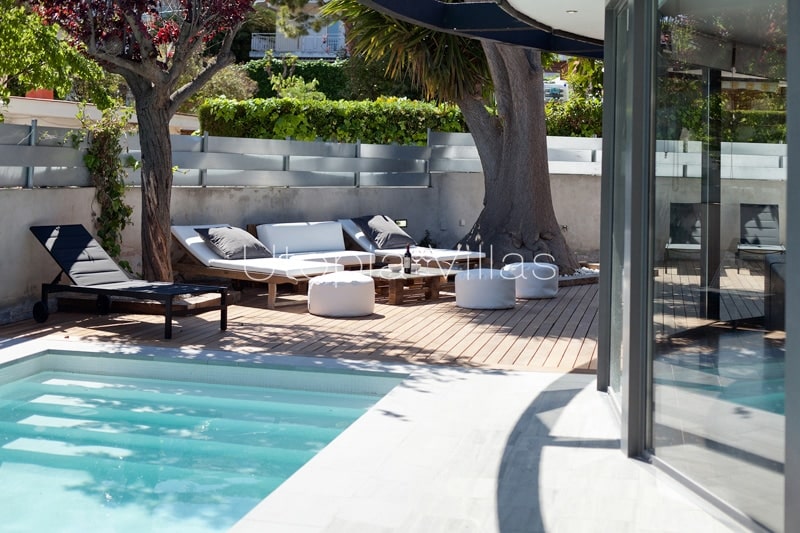 The kitchen is fully equipped with all modern appliances.  The space is distributed so that all the guests can enjoy each other's company. Whether they are cooking, relaxing on the sofa, or chilling in the garden.
Everything in this villa is of high quality and modern comfort.  At the same time, it allows for all guests to enjoy their time together, especially when there are children needing looking after.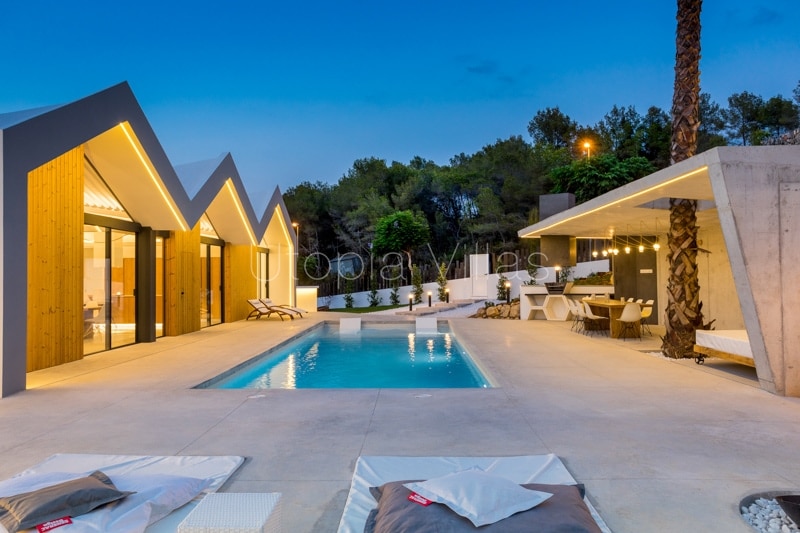 When you think of a unique design, Villa Malena would definitely come to mind. In fact, Villa Malena was recently featured in the architectural magazine Casa Viva.  Sitting in the hills of Sitges, this jewel of design is heaven to those who appreciate something different.
This villa is a hybrid between a luxury beach house and a mountain cabin but on a much grander scale. With its wood and glass look and the touches of the natural intermingled with the modern and clean.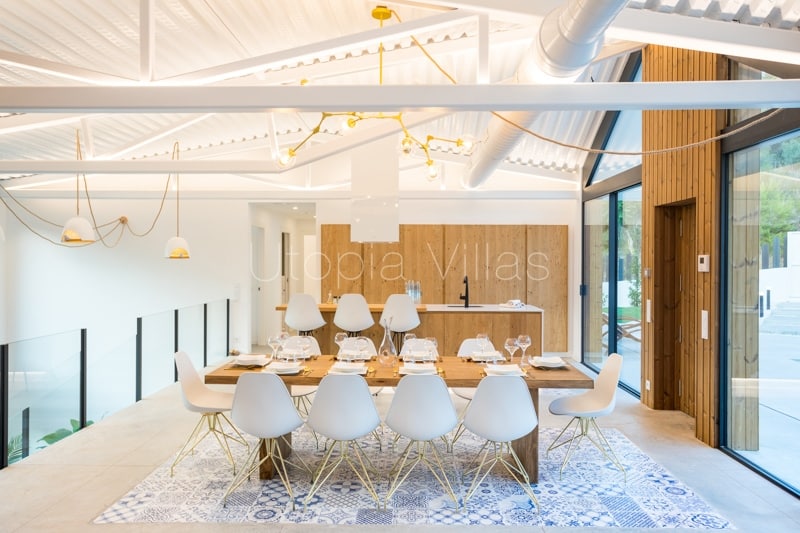 This is one of our luxury villas in Sitges that was designed with every detail in mind. The high ceilings and bright interior really allow you to appreciate the details of every space.  It is designed in a unique style for you to enjoy, with beautiful panoramic views of nature beyond. This villa has all the comforts and modern furnishings. But it also has a design edge that inspires imagination and an appreciation for art.  That is what this luxury villa in Sitges is – a work of art!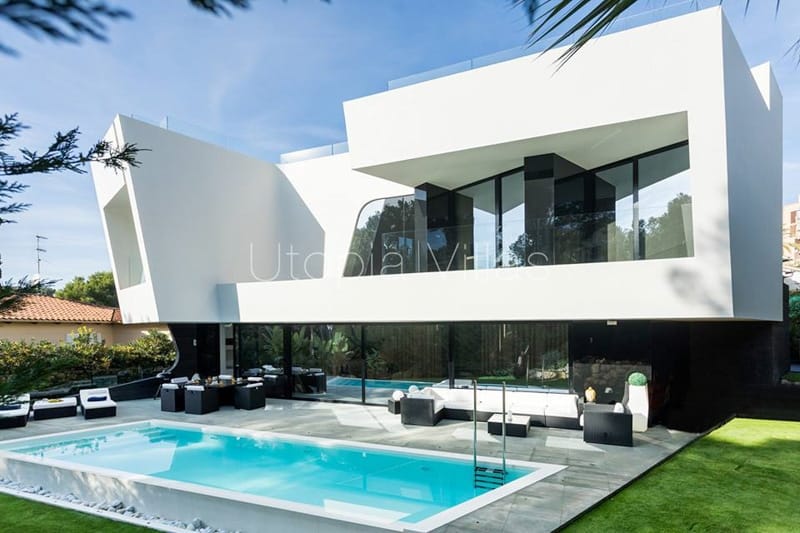 This luxury villa is the icing on the design cake. The architecture is unique, to say the least.  It has exceptionally thought-out design features and artwork that complement at every turn. This villa is the perfect place for the ultimate romantic getaway, in true style!  The flow between the spaces is at the forefront of the layout.
Not only does it have all the modern comforts for a life of exclusive luxury, but it also offers an opportunity for exercise and relaxation.  Enjoy the dipping pool, sauna, jacuzzi, and gym.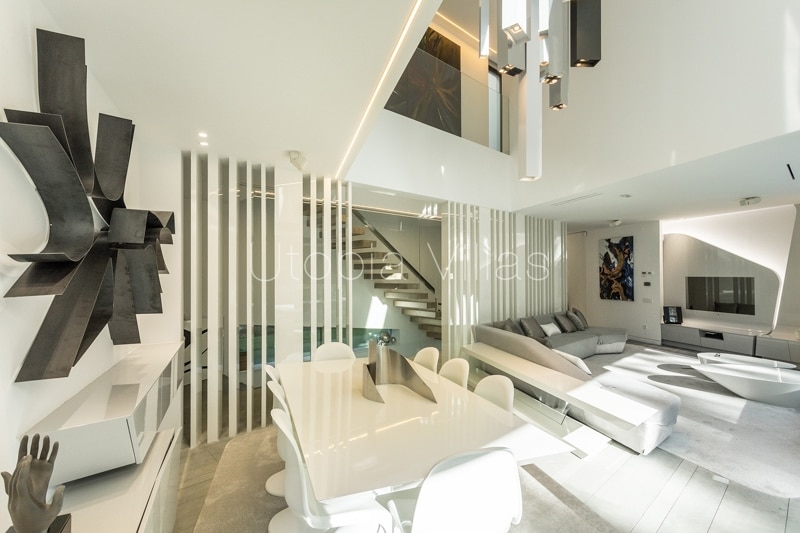 Villa Magnolia is a perfect place to immerse yourself in style and privilege.  You will truly enjoy each and every inch of its existence.
Speak to us about what you are looking for in your luxury holiday.  We can plan the perfect holiday for you.