What's happening this week?
Sitges…
FESTA MAJOR SITGES 2021
Sant Bartomeu 19-25 August
Santa Tecla 18-23 September
The Sitges 2021 Fiesta Mayor  is celebrated from August 19 to 25 Declared a Festival of National Interest in 2016.
The schedules and location of the events are subject to current health regulations and weather incidents. In case of modification of the sanitary measures or rain, consult the social networks of Sitges Actiu
All the events of the Fiesta Mayor Commission are free with prior reservation through the website sitgesfestamajor.cat;
The reservation for the events that will be carried out in the entities must be made in their respective channels
The Fiesta Mayor is celebrated in honor of San Bartomeu patron of the town.
It is the festival most loved by the inhabitants of the town for many generations and due to its continuity in time of many of its acts and the spirit of roots in the culture of a people it has been declared of national interest by the Generalitat of Catalonia.
The Fiesta Mayor begins on August 19 with the proclamation and ends on the 25 with the concert and organ in the church of Sant Bartomeu and Santa Tecla.
The two main days are August 23 and 24.
You can check the program here
23rd August FIREWORKS at 11pm
An unprecedented exhibition of fireworks that will be launched simultaneously from different parts of the town, putting light and fire in the sky of Sitges, by the Pyrotechnics Igual.
* The location will be announced, preventively, a few days before through the official social networks of Festa Major.
* Limited capacity and subject to current regulations.
Sitgestiu 2021. Sitges museums Summer Program 2021
Sitgestiu 2021 combines music, culture and experiences with the aim of attracting all audiences and expanding the town's cultural activities.
From the 10th of July to the 2nd of October – enjoy twenty heritage sites in nine heritage spaces to immerse in the culture.
In total there will be 10 musical shows (8 in the Racó de la Calma, 1 Casino Prado and 1 Golden Hall of the Palau de Maricel), 37 performers, 6 experiences (in the different contents of the Maricel Ensemble: Night of stars and sea in the Maricel, Marycel's moods, full moon sunset and, Malvasia the art between sea and sky, a travelling pairing of art and wines), 4 temporary exhibitions,, 3 family workshops and an open-air cinema. The 9 heritage spaces where you can enjoy this wide range of activities are the Cau Ferrat Museum, Maricel Museum, Maricel Palace, Miramar Cultural Center, Stämpfli Foundation, Can Falç de Mar, Casino Prado and Racó de la Calma.
You can check the program here
25th August from 10 am to 8 pm
Open day at the Museums
Location: Cau Ferrat Museum and Maricel Museum
* Limited capacity and subject to current regulations.
Guided tours of the Maricel Palace
Location: Maricel Museum (11am English – 12pm Catalan – 1pm Castellano)
* Limited capacity and subject to current regulations.
Ticket reservation at the Museum reception and on the website: museusdesitges.cat.
You can find more information about  the museums in Sitges here
For an art and culture tour, check here
Mediterranean Guitar Festival Sitges 2021
Mediterranean Guitar Festival, a homage to classical guitar.
The Mediterranean Guitar Festival returns to Sitges from June 11 to October 22, 2021, every Friday at 9 pm at the Hermitage of Sant Sebastià in Sitges.
The Mediterranean Guitar Festival is held in ten towns on the Costa de Barcelona (Calella, Sitges, Vilanova i la Geltrú), Costa Brava (Blanes, Lloret de Mar, Castelló d'Empúries, L'Estartit, Llançà  and El Port de la Selva)  and Costa Daurada (Coma-ruga) the program includes more than 100 concerts in churches and emblematic spaces of the catalan coast with the spanish guitar as the centre of attention, as a solo instrument as in duets or quartets.
Link to the Program of the Mediterranean Guitar Festival Sitges 2021 here
Acrobatic Circus "Equality"
Back in Sitges again this Summer – amazing entertainment for adults – min age 18 years old!
Thursdays, Fridays and Saturdays from 3rd of June from 22h
Location: Hotel Estela, Carrer de les Meravelles, 2. Sitges
You can get all details and buy your tickets here
Prices vary from 30 euros to 80 euros – depending on the seat and the package.
Out Of Africa Contemporary Art Gallery, Carrer Nou, 1 Sitges
Textures Summer Group Show – 7/08 – 5/09/2021
With:
Emeka Udemba – Marion Boehm – Onyis Martin
Francklin Mbungu – Patrick Tagoe-Turkson – David Thuku
Each week we will present one of the artists of the "Textures Summer Group Show".
This week we highlight Emeka Udemba.
OOA Gallery aims at promoting contemporary African art among the collectors and art lovers of Spain, Europe and beyond. Through solo and group exhibitions in the gallery, participation since 2017 in international fairs, presence on art portals for collectors like artsy.net and collaborations with contemporary art museums, OOA GALLERY gives visibility to the creativity and contemporary artistic diversity in Africa.
Barcelona…
Share Festival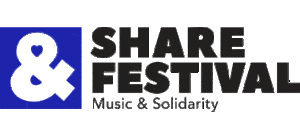 From 17th July to 30th October
Location: Estadi Olímpic Lluís Companys (Metro España)
The Share Festival is being held this year at the Lluís Companys Olympic Stadium with a small capacity (between 2,000 and 3,000 people, even expandable according to current regulations). In addition, it also changes format: this year it will be held on several weekends, from July to October, with performances by eminently young and very popular artists: Anuel AA, Lola Indigo, Omar Montes, La Pegatina, Stay Homas, Oques Grasses , Don Patricio, Morad, RVFV, 31FAM, Natalia Lacunza, Alba Reche, Eva B, Hugo Cobo and Aleesha.
04th September: LOLA INDIGO at 21:00

30th  October: ANUEL AA // ALEESHA
Aleesha: 20.00
Anuel AA : 21.00
For more information and buy tickets here
Universe at Cosmo Caixa
Isaac Newton, 26
Sarrià-Sant Gervasi
Barcelona
This permanent exhibition that was inaugurated at the CosmoCaixa in July 2019 takes you on a trip through the wonders of science, from the Big Bang to the latest frontiers of knowledge. The exhibition is divided into three sections full of interactive experiences, authentic objects, and reproductions that look so real that you'll think they're genuine as well. In 'Cosmos', you'll learn about the evolution of the universe and matter thanks to a fog chamber where you'll see subatomic particles.
A culinary tour of El Born – Audio voice Map Tour!
El Born and Gothic Quarter are two of the neighbourhoods with more restaurants and gastronomy in Barcelona. Indeed a different experience of a guided gastronomic tour (40min – 2 km) aimed at visitors of the city with a penchant for gastronomy placed within a cultural context. You can get more details here: https://foodieinbarcelona.com/a-culinary-tour-of-el-born-audio-voicemap-tour
Always a good plan…
Port Aventura and Ferrari Land
What best to spend a day in one of Europe's most iconic theme parks. While you discover the six Port Aventura's worlds, you will therefore enjoy all their attractions, impressive rollercoasters and shows. Ferrari Land, next to Port Aventura, add more speed and leading technology if possible, to make it an unforgettable experience. Perfect places to enjoy a family day or a friend's getaway. Located just outside Tarragona, only 50 minutes driving from Sitges. Not to be missed!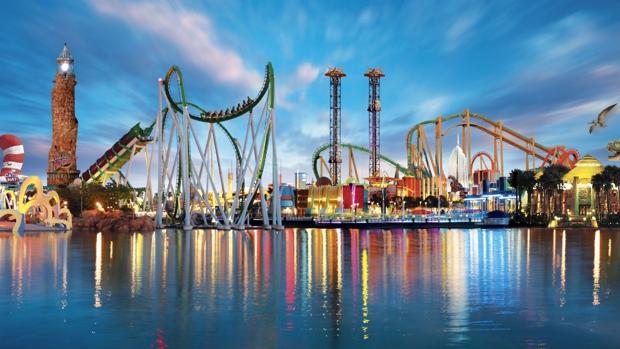 Montserrat
Let yourself be enchanted by the spirituality and nature of Montserrat. Only getting to the top of the mountain is already special, either if you go up with the funicular or the cable car. The visit is not only worth it because of the spectacular mountain and the Monastery, but for the Escolanía de Montserrat, a children's chorus who makes this place magical. Besides of the cultural immersion, the surroundings are great for trekking enjoying the views. Compulsory visit to know a piece of the Catalonian history.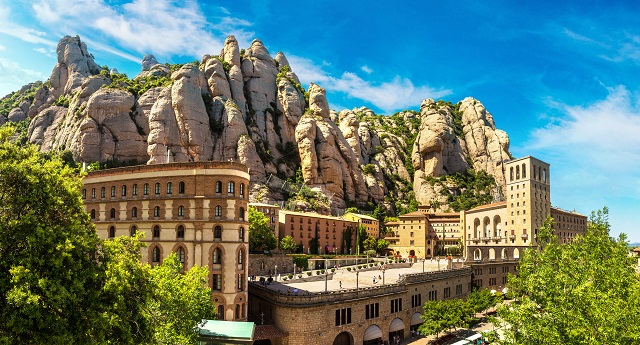 Vineyards and Wineries
Have you already tried Penedés wines? Once you are here you should try them, moreover visit their vineyards and wineries to know all about their traditions. Only half an hour from Sitges large options of visits can be organised, including a Mehari tour and of course a wine tasting and a picnic. Highly recommended!
Barcelona Visits and Tours
The city has so much to offer that you will regret if you don't spend at least one full day here. Sagrada Familia, Park Güell and both Gaudí La Pedrera and Casa Batlló are the main monuments you cannot miss. Tickets are often difficult to get, we do recommend you buy them in advance – we can help you with that. Otherwise, a private tour can be organized including a visit to other Barcelona highlights like Gothic Quarter, Las Ramblas, Montserrat, La Barceloneta, … We are happy to give you our best recommendations to make a benefit of the visit!
Dining OUT
Eating out in Sitges is always a pleasure and there is a huge number of restaurants to choose from. Check out our restaurant guide here for our Top 5 restaurants across 9 different meal categories from brunch to fine dining.
We hope that helps you to enjoy Sitges and Barcelona area as much as we do. To keep you updated of anything that shows up we recommend you to follow us via Facebook (Utopia Villas) and Instagram (@utopia.villas)
Have a great week!!