What's happening this week?
Sitges…
Events scheduled for this week in Sitges, like the Patchwork Festival and Tapa-Tapa have been cancelled due to the Coronavirus situation. Hopefully it will all get back to normal soon and the events in Sitges as planned. In the meantime, we recommend you to follow the Spanish Ministry of Health and act responsible.
OOA Gallery, Carrer Nou, Sitges
OOA Gallery aims at promoting contemporary African art among the collectors and art lovers of Spain, Europe and beyond. Through solo and group exhibitions in the gallery, participation since 2017 in international fairs, presence on art portals for collectors like artsy.net and collaborations with contemporary art museums, OOA GALLERY gives visibility to the creativity and contemporary artistic diversity in Africa.
Barcelona…
Passeig de Gourmets
From 12th to 22nd March, 21 restaurants located in the luxury Passeig de Gracia and its adjacent streets, offer tasty deals to enjoy their fantastic gastronomy. You can get all the info here
Universe at Cosmo Caixa
Isaac Newton, 26
Sarrià-Sant Gervasi
Barcelona
This permanent exhibition that was inaugurated at the CosmoCaixa in July 2019 takes you on a trip through the wonders of science, from the Big Bang to the latest frontiers of knowledge. The exhibition is divided into three sections full of interactive experiences, authentic objects, and reproductions that look so real that you'll think they're genuine as well. In 'Cosmos', you'll learn about the evolution of the universe and matter thanks to a fog chamber where you'll see subatomic particles.
A culinary tour of El Born – Audio voice Map Tour!
El Born and Gothic Quarter are two of the neighbourhoods with more restaurants and gastronomy in Barcelona. Indeed a different experience of a guided gastronomic tour (40min – 2 km) aimed at visitors of the city with a penchant for gastronomy placed within a cultural context. You can get more details here: https://foodieinbarcelona.com/a-culinary-tour-of-el-born-audio-voicemap-tour
Always a good plan…
Port Aventura and Ferrari Land
What best to spend a day in one of Europe's most iconic theme parks. While you discover the six Port Aventura's worlds, you will therefore enjoy all their attractions, impressive rollercoasters and shows. Ferrari Land, next to Port Aventura, add more speed and leading technology if possible, to make it an unforgettable experience. Perfect places to enjoy a family day or a friend's getaway. Located just outside Tarragona, only 50 minutes driving from Sitges. Not to be missed!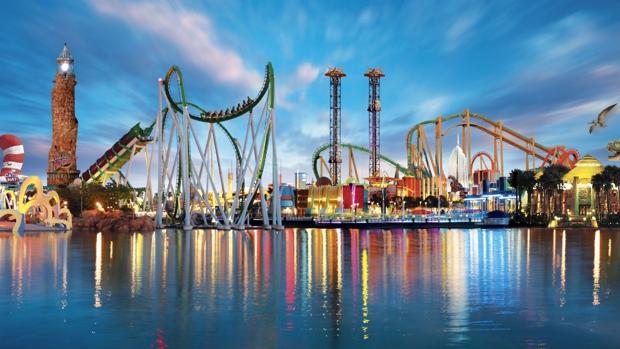 Montserrat
Let yourself be enchanted by the spirituality and nature of Montserrat. Only getting to the top of the mountain is already special, either if you go up with the funicular or the cable car. The visit is not only worth it because of the spectacular mountain and the Monastery, but for the Escolanía de Montserrat, a children's chorus who makes this place magical. Besides of the cultural immersion, the surroundings are great for trekking enjoying the views. Compulsory visit to know a piece of the Catalonian history.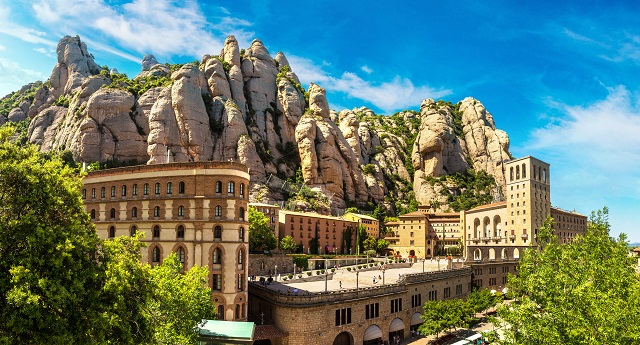 Vineyards and Wineries
Have you already tried Penedés wines? Once you are here you should try them, moreover visit their vineyards and wineries to know all about their traditions. Only half an hour from Sitges large options of visits can be organised, including a Mehari tour and of course a wine tasting and a picnic. Highly recommended!
Barcelona Visits and Tours
The city has so much to offer that you will regret if you don't spend at least one full day here. Sagrada Familia, Park Güell and both Gaudí La Pedrera and Casa Batlló are the main monuments you cannot miss. Tickets are often difficult to get, we do recommend you buy them in advance – we can help you with that. Otherwise, a private tour can be organized including a visit to other Barcelona highlights like Gothic Quarter, Las Ramblas, Montserrat, La Barceloneta, … We are happy to give you our best recommendations to make a benefit of the visit!
Dining OUT
Eating out in Sitges is always a pleasure and there is a huge number of restaurants to choose from. Check out our restaurant guide here for our Top 5 restaurants across 9 different meal categories from brunch to fine dining.
We hope that helps you to enjoy Sitges and Barcelona area as much as we do. To keep you updated of anything that shows up we recommend you to follow us via Facebook (Utopia Villas) and Instagram (@utopia.villas)
Have a great week!!