Relocation & Short Term Rentals
If you are in the midst of a relocation or need accommodation for a short time in Barcelona, look no further than Utopia Villas.
Utopia Villas have a number of villas available for short term rentals (3-6 months) during the months of October through April. You may be relocating or want to gain some time before committing to a purchase.

Some of our villas are located within walking distance to the town centre making commuting to Barcelona a very easy task. Other villas are located very close to the best International schools in Barcelona. This is a wonderful option for families involved in a relocation assignment. .

The advantages of a relocation/short term with Utopia Villas are numerous:

 All of villas are in excellent condition.

 Villas are fully equipped and furnished to a very high standard.

 No need to transfer utilities into your name – or deal directly with utility companies.

 Satellite, WIFI (included in rent) are set up and fully functioning.

 Maintenance of private pools and gardens are included in rent.

 Fully managed & speedy service available for any in villa issues from Utopia concierge Service.

If you are relocating to Barcelona and wish to find a quality villa for short term rent do not hesitate to contact us to talk about your requirements.

Our Short Term Rentals Villas: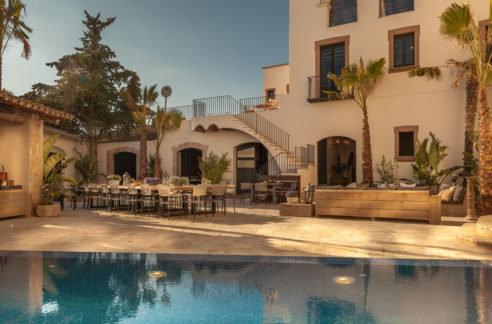 Masia Victoria is a 15th century catalan manor that… More Details
€10,350 Per week